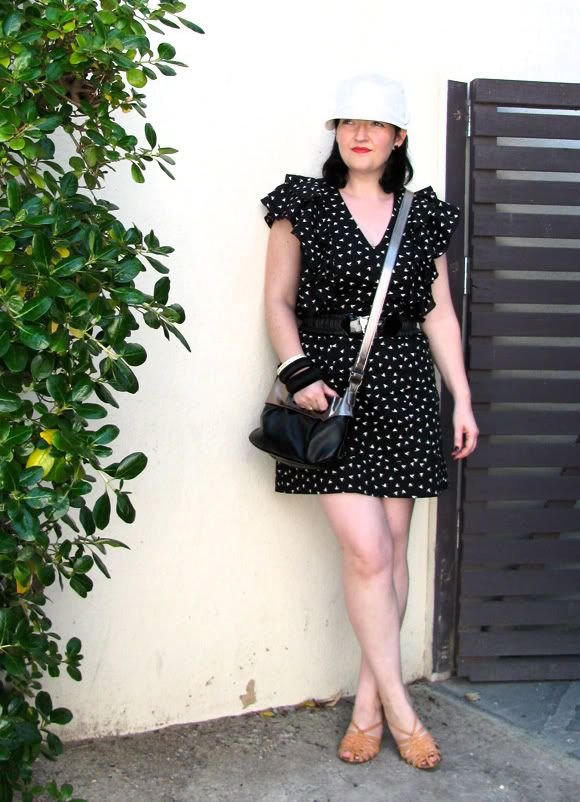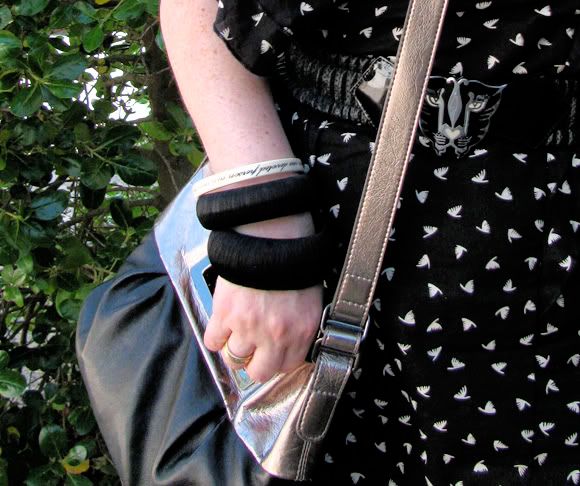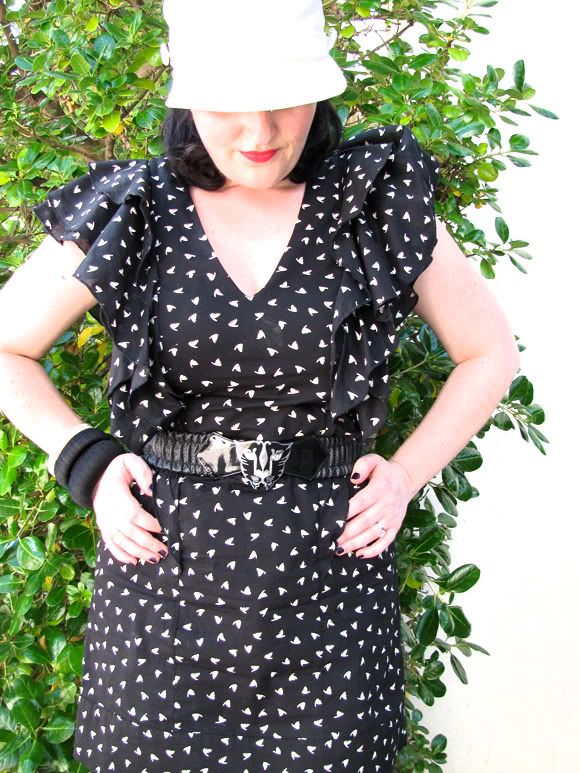 Thank you to all you folks who supported me throughout the Frocktober campaign and a special thanks to those who donated. If you made a donation through the link on my blog but did not mention my registration number please detail your receipt number in comments below so I can add it to my final tally. I am currently sitting on $100 which is not a massive amount but every little counts huh? I hope that by taking part in Frocktober I have raised awareness and maybe made one of you think and book in for that overdue smear test.
Pictured here in the frock that I bought for the Frocktober party, it's a new summer staple.
Candid appearance from my beloved. Candid stain appearance on the front of frock, my son's breakfast!
hat: Mimco