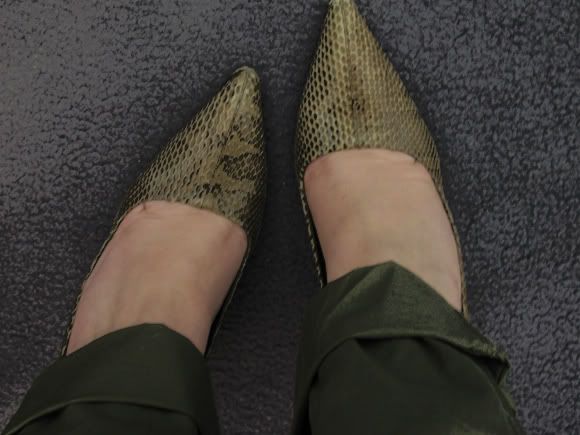 It's not yet Spring but I'm already Spring cleaning. You may notice a few new additions to the layout of the blog, I've taken out the old and in with the new. Introducing my 'wish list', I aim to change this on a weekly basis, showcasing online shopping recommendations and links. Another feature will be 'beauty tip of the week', little tips to keep you gorgeous but not out of pocket. If you have any suggestions for what you would like to see in the blog, please comment below I would love your feedback : )
Melbourne Spring Fashion Week kicks off this week and I will be kicking my heels up at a couple of events, look forward to bringing you some feature posts later in the week.
And with a new season brings a new wardrobe. I purchased this outfit from Cotton On at the weekend for the bargain price of $25, add a couple of accessories and a great pair of killer heels and go!
Top: Cotton On $10
Trousers: Cotton On $25
Shoes: Prada
Belt: Polo Ralph Lauren
Bangles: Cotton On $2
Rings: Tiffany