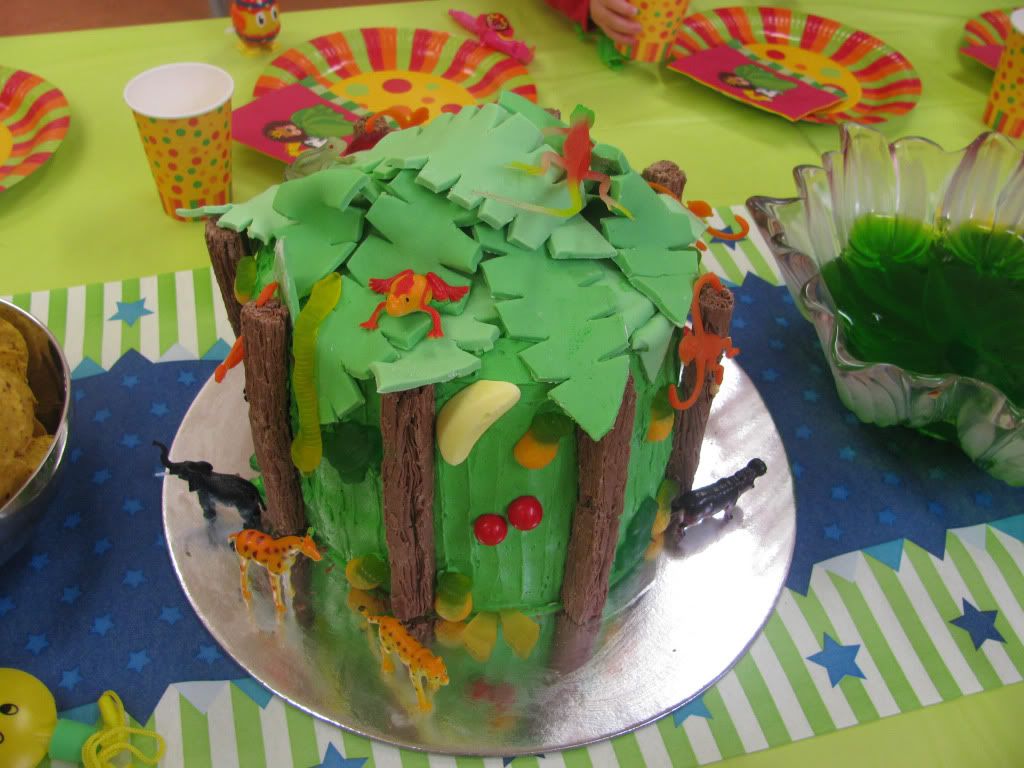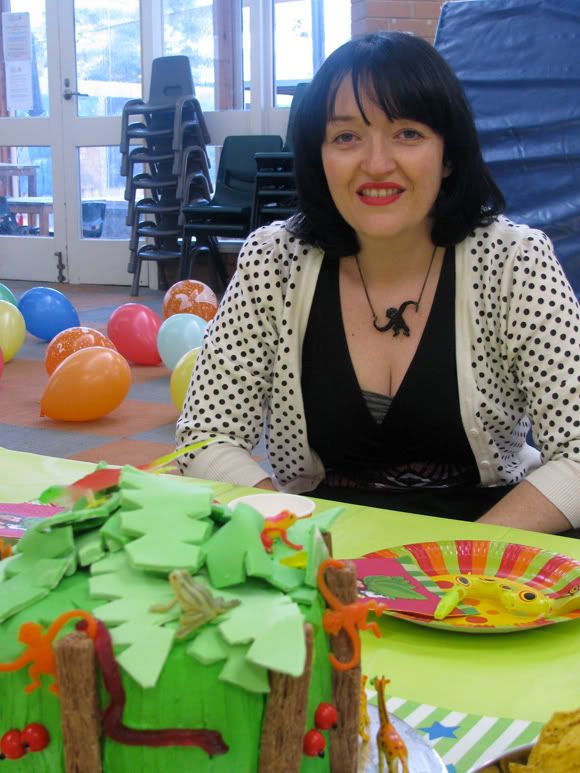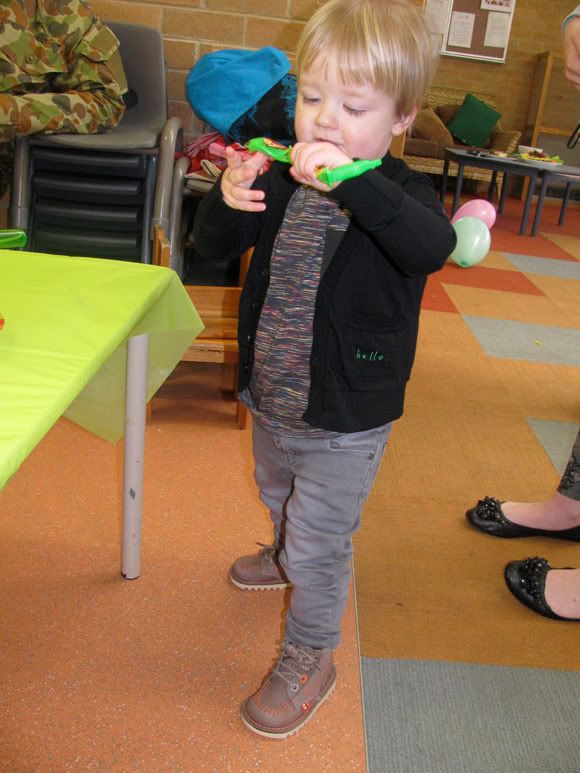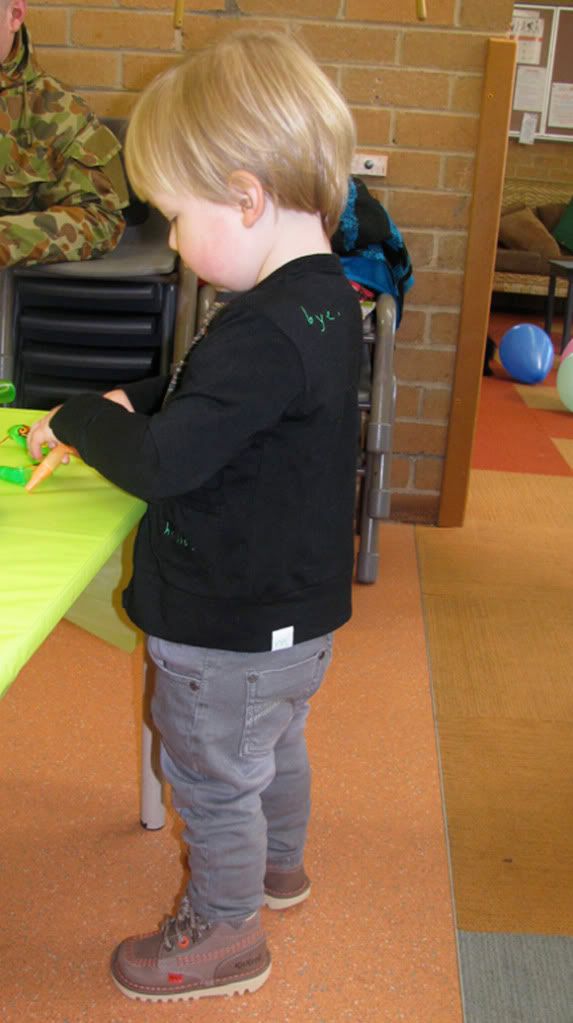 It was my little boy's 2nd birthday at the weekend and we had a big party. Having never attempted a novelty children's cake I set myself a challenge to make the 'Jungle fever' cake from the infamous
Woman's Weekly cookbook
. To my delight it didn't turn to shit and was a great success and my little boy absolutely loved it, by the end of the day he looked like a wee hulk all covered in green icing!
I had intended to wear a whole jungle theme outfit but in the end I ran out of time to organise and opted for my black French Connection jumpsuit, mimco sash, Jay Jays cardie and pink higher than heels (totally impractical for a kids party but totally me). I did wear my barrel of monkeys necklace though.
The birthday boy wore his new
Kickers
(from Gran n Papa in Scotland), skinny jeans from
Cotton On
, T shirt from
Munster
and cardie from
Minti
. Good boys clothes are hard to find in a sea of combats and slogan tees but I find these brands think outside the box. I know I may be bias, but come on how cute does he look!
Much fun was had by all and thankfully I can put my apron up for another year. Phew!