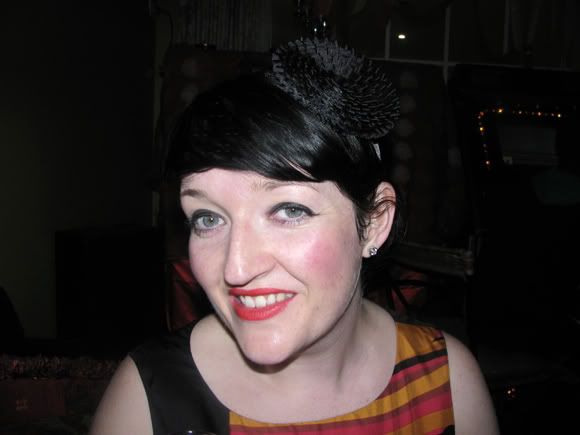 My sisters and moi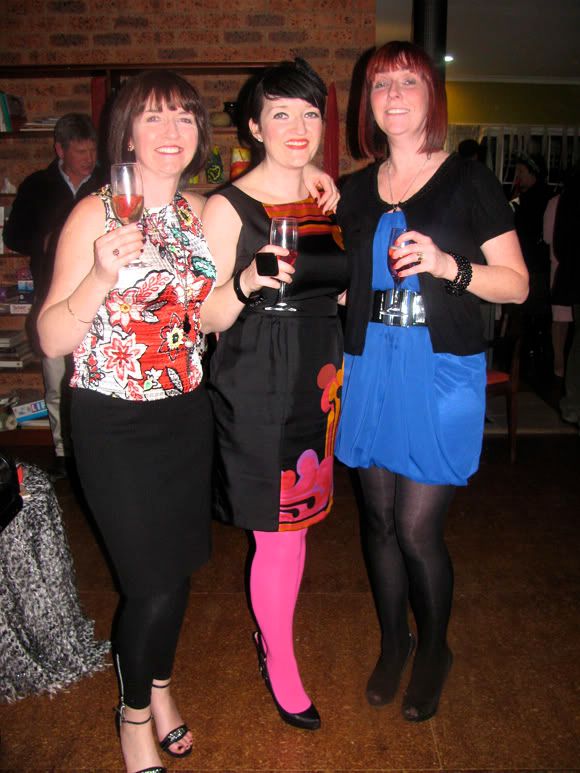 My mum (lookin good for 75), sisters, brother and birthday sis on the end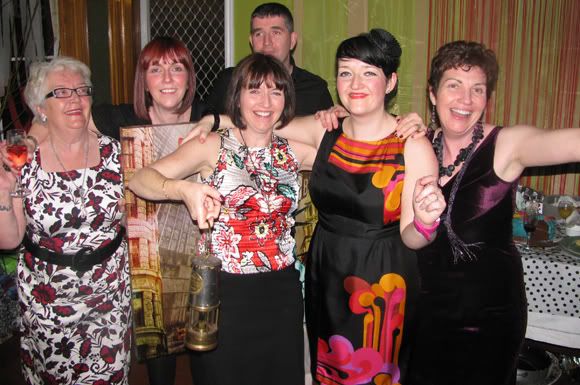 The cake (almost never survived the 3 hour car journey to the party)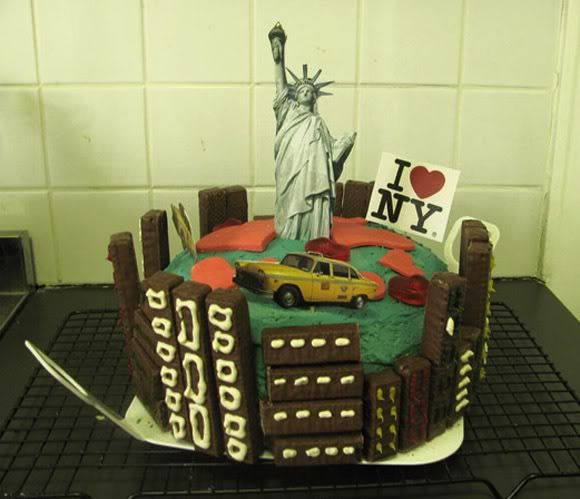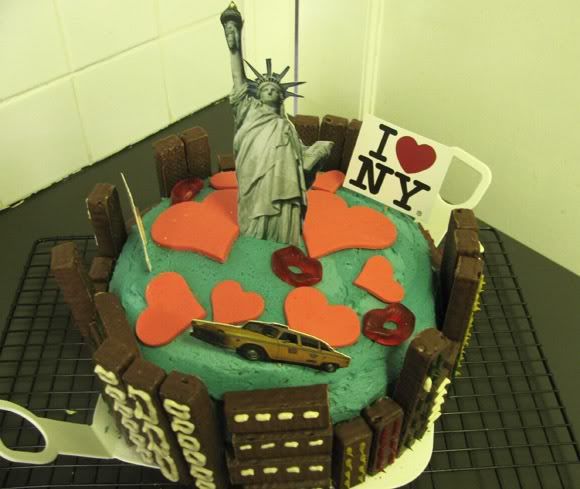 On Saturday night we celebrated my sister's 50th birthday. If you followed me last week you would know that I was baking a New York inspired cake and planning on rocking a cocktail Manhattan style outfit.
My sister decked her house in New York prints, decorations and we even had a retro jukebox with a plethora of tunes (which I totally hogged and punched in a killer party mix). Everyone danced into the early hours and well got kinda messy but it was such a good night.
I wore my Tibi (New York) dress and yes these were the brightest tights I could find. Was in the chemist the other day and found this cute little facinator ($15) and of course the ring from Studio Leanne.
Dress: Tibi
Tights: Myer
Ring: Studio Leanne
Shoes: Wittner
Bracelet: Kinki Gerlinki
Facinator: Lady Jane