Thank you to all you who voted for the Sleekit look of the year, the result was the fabulous hand made orange tie dye dress that I recently purchased from The Social Studio.

Taken by this exciting and new venture I recently attended one of The Social Studio's re-mixed workshops. The workshop enables you to bring new life into an old garment, or recycle a fabric with the use of their in-house sewing equipment and expertise provided by The Social Studio's very talented teachers. The workshops run every Saturday morning from 10am - 1am at a cost of $30, you can register here.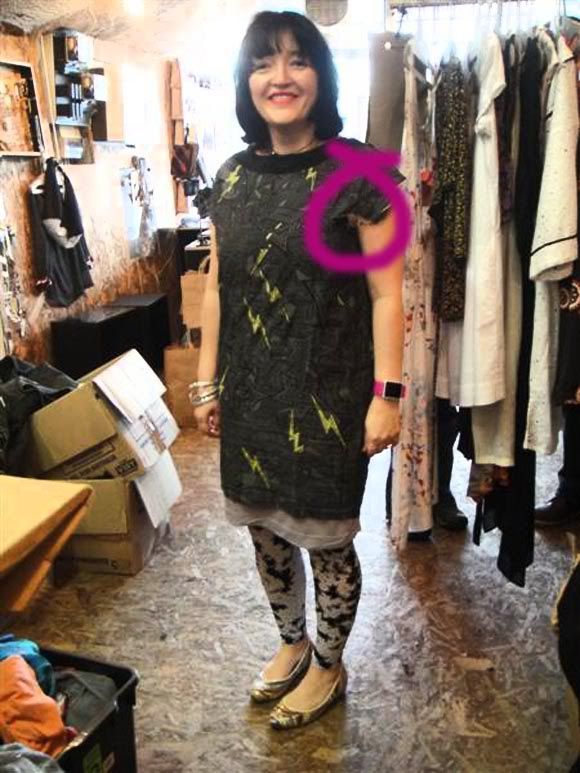 The before, rip under arm and unflattering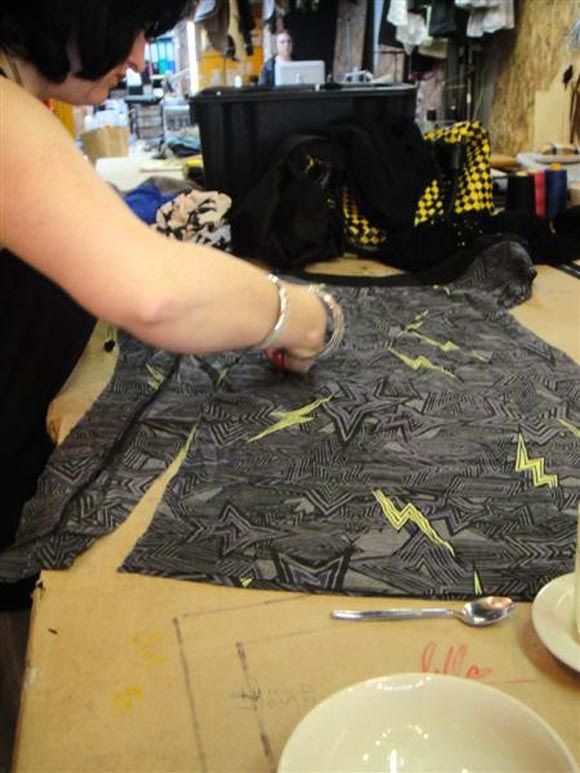 Cutting the shape of the sides to allow for the new fabric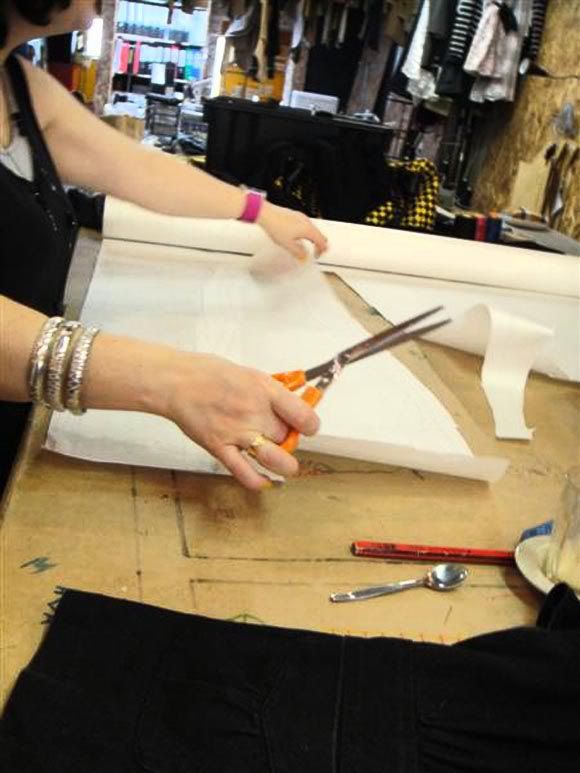 I hooked up with fellow blogger Recycled Fashion, a keen sewer and all round recycle queen, you can check out her remixed item over here. It has been a long time since I worked a sewing machine (school days, 20 years ago!) so I was a little optimistic about what I could achieve in a few hours. I did however have a dress that was in need of repair/revamp so I talked over some ideas with our teacher for the day, Sarah. This dress is by New Zealand designer Kate Sylvester and I love the fabric but it has a massive rip under the arm and kinda makes me look like I'm wearing a sack. My vision was obviously to sort the rip but at the same time recreate the design into a more fitted version that would flatter my curves. Sarah was fabulous, she helped my through my design ideas and provided me with the skills to actually sew and finish a garment. To be honest I was quite proud of myself and came away feeling that I had achieved something quite significant, it has given me a taster for reworking some more of my clothes.
My remixed original dress, looks good eh