Dress: The Social Studio
Belt: Sportsgirl ($5 in their sale)
Shoes: Wittner
Tights: Leona Edminston
Bangle: Kinki Gerlinki
Ring: Studio Leanne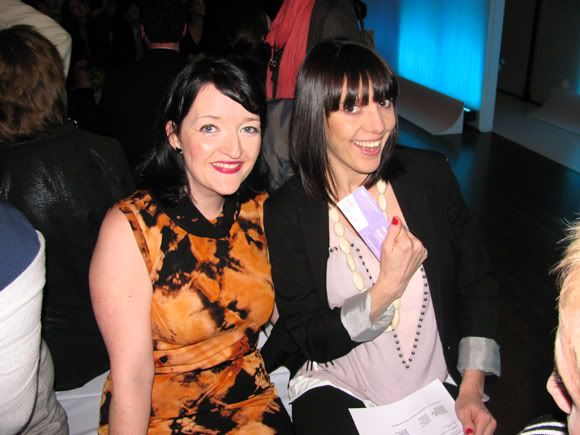 Sitting front row with my mate Eleisha
Me and the ladies before the show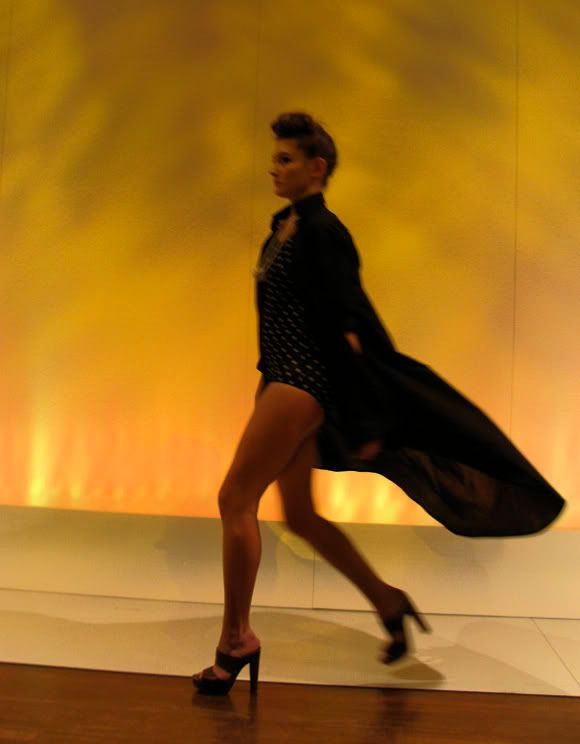 Loved this cape shirt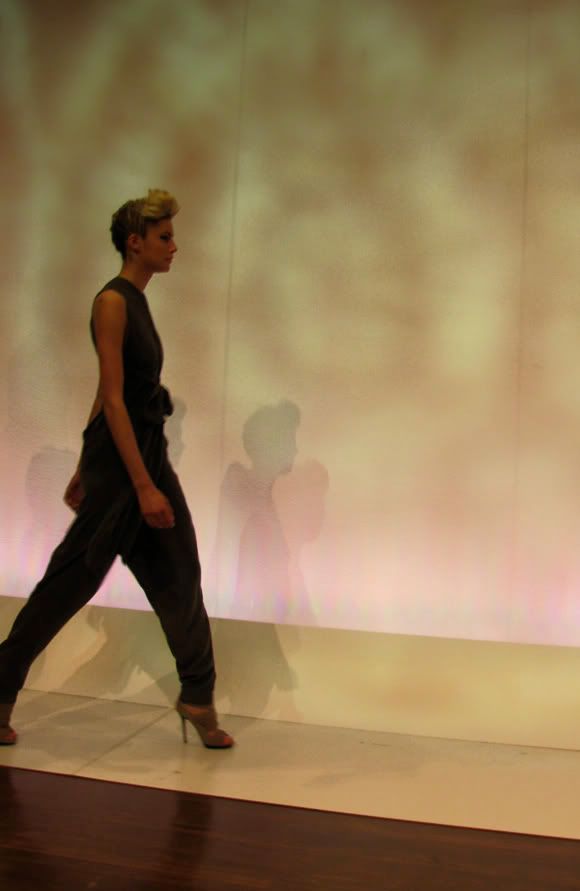 Gorgeous grey jumpsuit with cross detailing on the back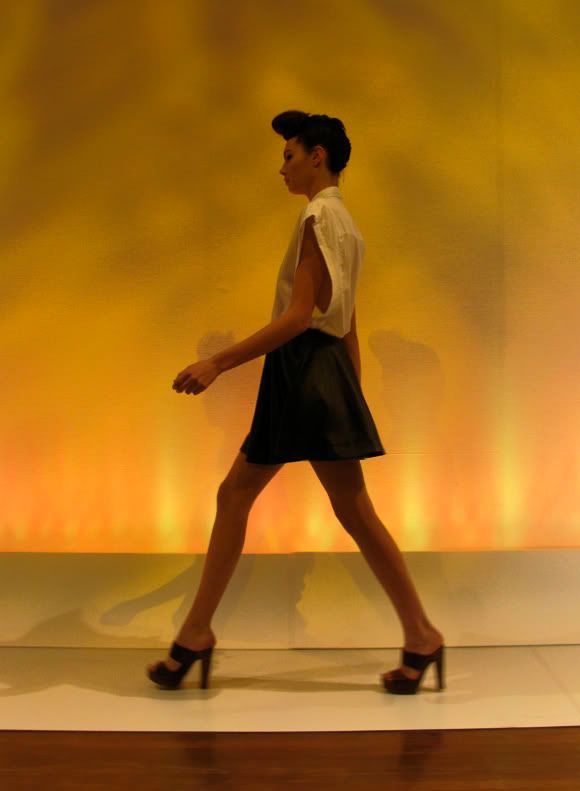 Simple but stylish white shirt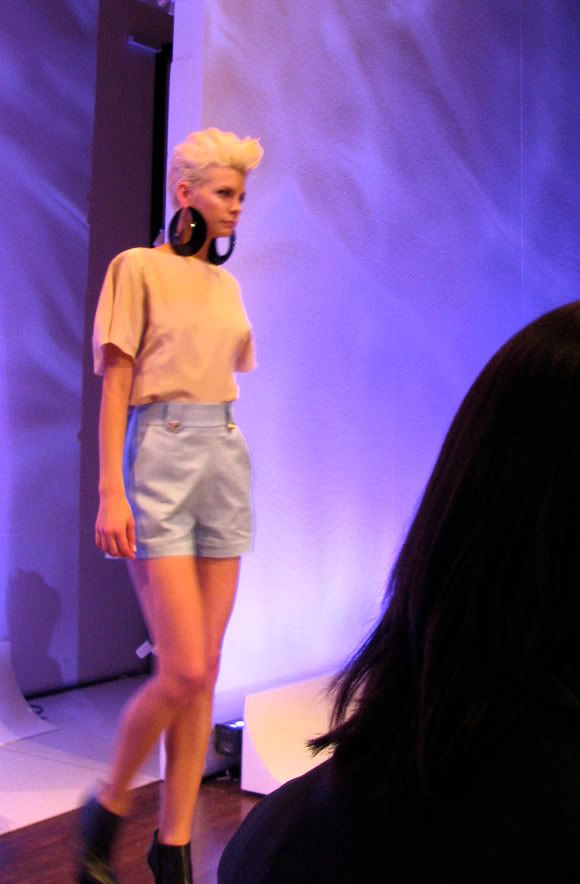 Loved these earrings
Beautiful silhouettes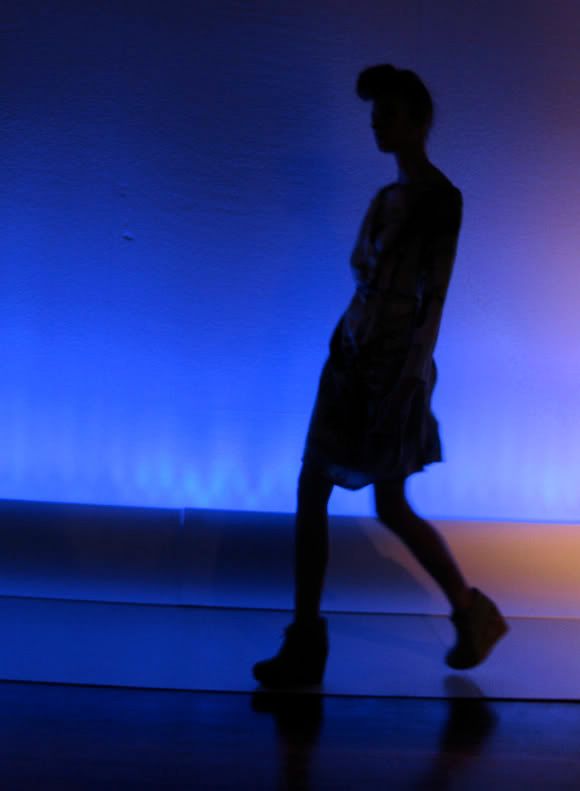 This was my favorite collection from Trimapee, loved the crochet detailing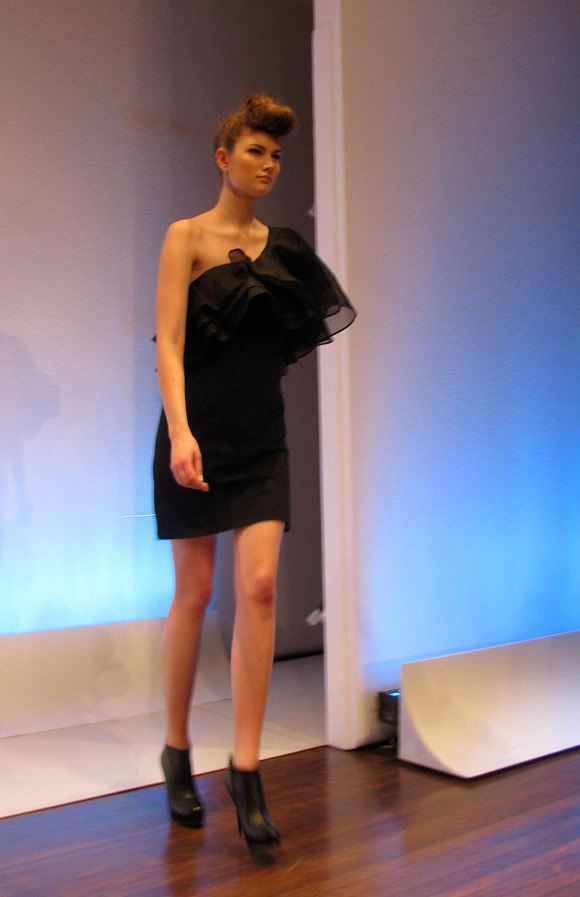 Classic LBD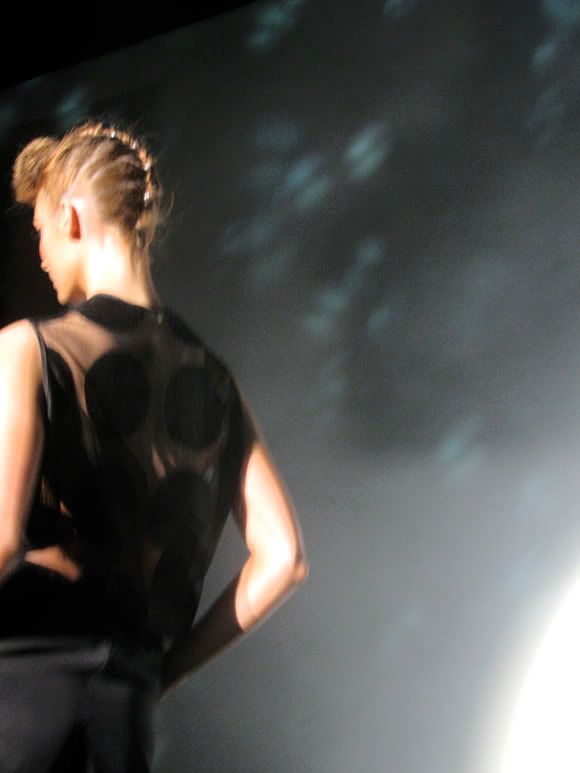 This collection was also a stand out by Carly Hunter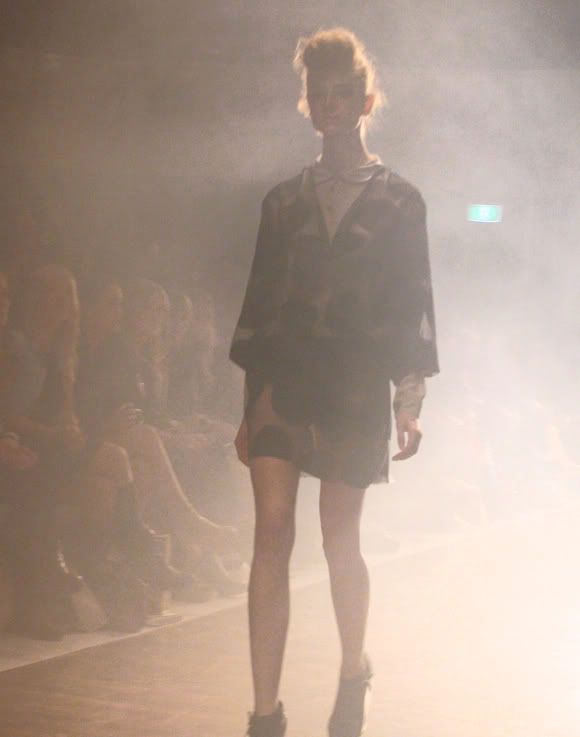 Some eye candy...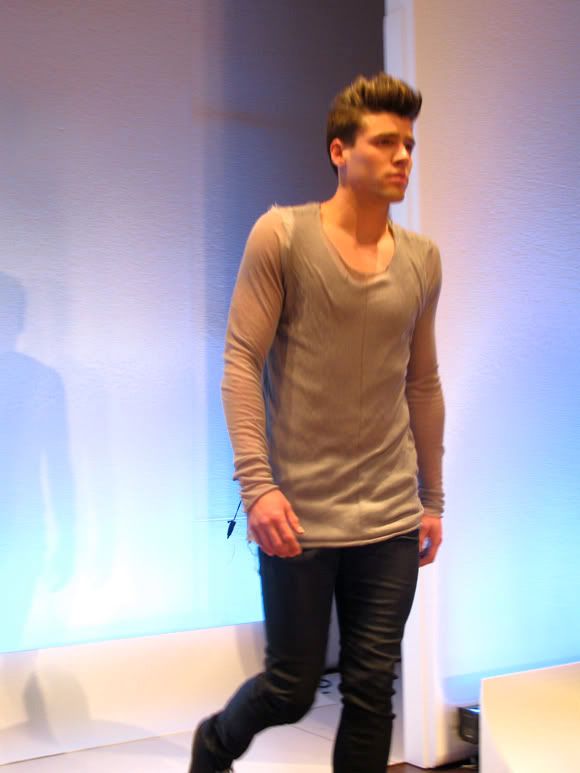 Alpha 60 great black and white prints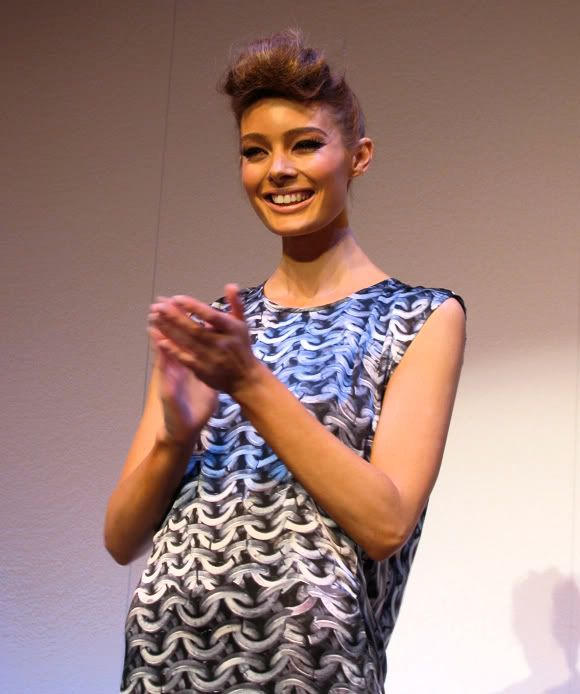 Melbourne Spring Fashion Week is over for another year but I was lucky to catch Show 4 The Designer Series last night. I purchased some tickets for the 8.30 for my sisters and I a few weeks ago. The only seats I could get were general admission, but to my delight my mate Eleisha (stylish & stylist) invited me along to the 6.30 show with V.I.P front row seats. This is a far cry away from my normal Friday night outings so I accepted, of course! and planned to make a real night of it. In true Scottish style I grabbed all the free stuff and made the most of the pre show free bar. Armed with my stylish mates I lapped up every minute. Alpha 60 and Fat are labels that I am familiar with but it was great to discover Trimapee and Carly Hunter, stand out collections for me.
I wore the dress I bought from The Social Studio Gala at the start of the week, the ladies loved it and I'm loving it too, goes perfect with my recently purchased ring from Studio Leanne.
After the 6.30 show we carried on to a bar near by and then I headed back to see it all over again with my sisters from the general admission seats. This time I could see the whole of the front row and spotted celebrity bloggers, Lady Melbourne, Fashion Hayley and Sea of Ghosts. I spoke to Fashion Hayley after the show and babbled away like a complete amateur on what collections I liked but she was lovely and gave me her time.
So there you have it my week in the fashion world, next Friday I will be back curled up on the couch in my pjs with a glass of red but it was FUN!