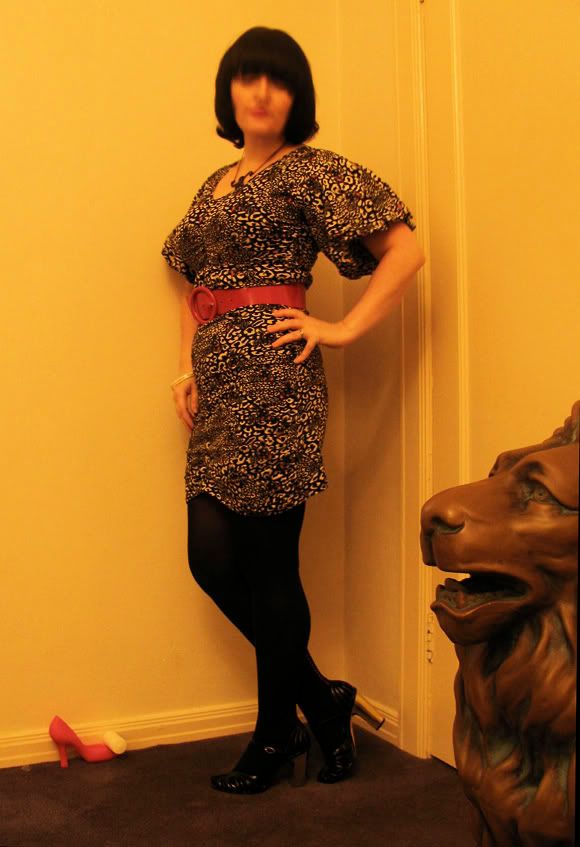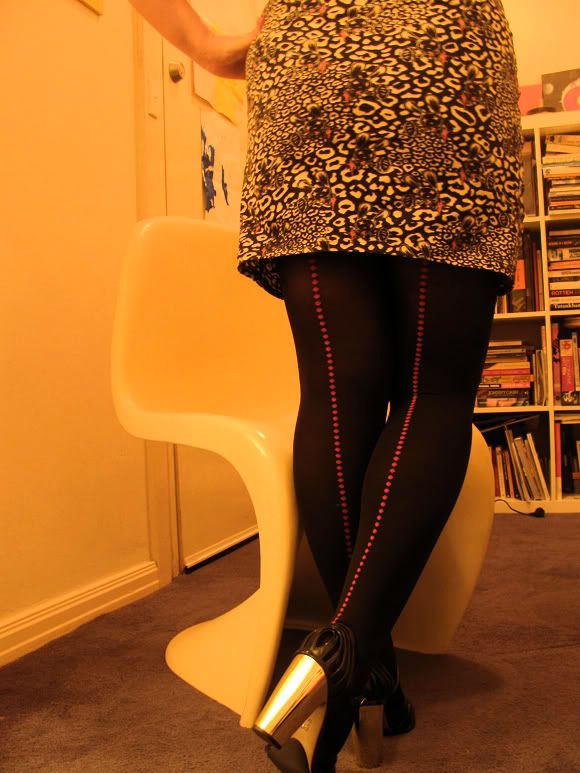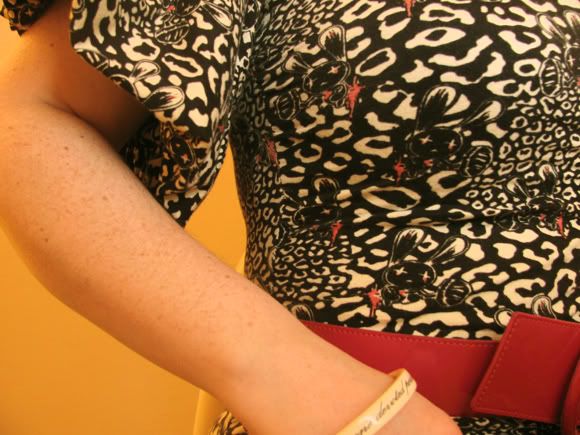 Thought I would go to work with a bit of animal today. Never tire of a leopard print. You may remember I bought this dress at Easter, it had a bunny in the pattern which seemed appropriate. Loving the new heels too, a stranger stopped me today to say, "They're the coolest shoes I have seen in a long time", always so good when someone takes the time to comment on something your wearing, gave me a little spring in my step; they are pretty awesome (I never use that word, only for special occasions!)

As mentioned in a previous post I am throwing a party for my son's birthday at the weekend with the theme of : The Jungle, thought I would get myself in the mood.

*The cake is taking shape and lookin no too bad for a first timer.
Dress: To the Max
Belt: Kookai
Tights: Leona Edminston
Shoes: Melissa
Bangle: RG Madden (This is becoming a favorite it is never off my wrist)
Monkey necklace: Gift