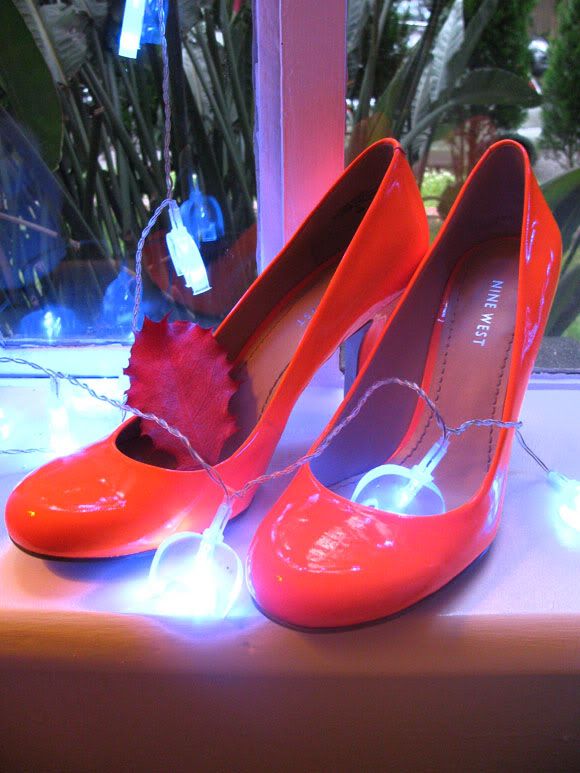 I have been naughty and have I been nice so I thought a wee gift to myself twice! (ho ho) With Christmas fast approaching the sales are in full swing; thought I would take advantage of a couple of gems I have been scouting for a while. First purchase - silk cobalt trousers by Fleur Wood, $205 reduced to $99! Second purchase - orange fleuro patent leather heels from Nine West, $149 reduced to $109 (you could probably see these babies from the North Pole.)
This will be my Christmas day outfit (a tradition from when I was a nipper, always with the new clothes Christmas day), all I need now is a top, mmmmm, I'm thinking fitted blouse maybe.
Merry Christmas to you and I hope Santa is good, and if he's not, go on, treat yourself.
Sleekit x