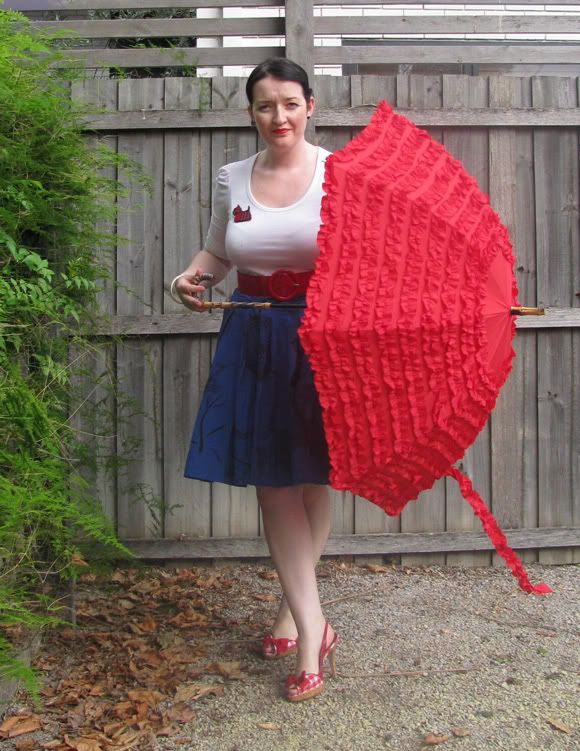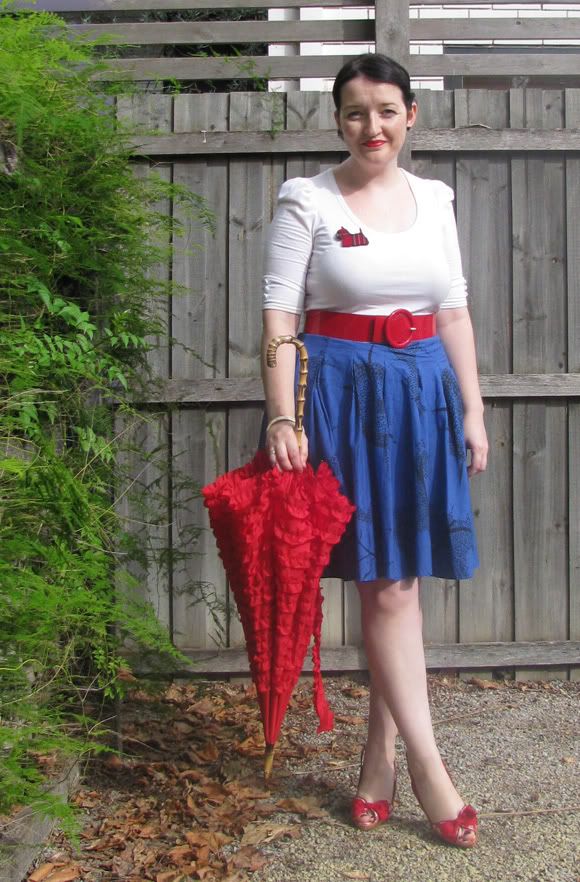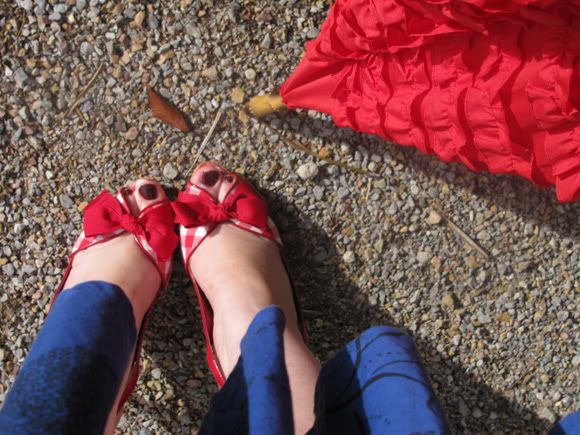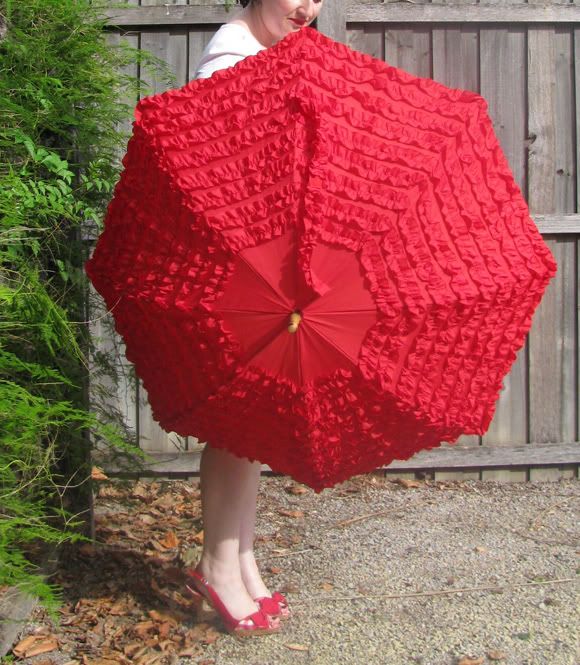 Summer in Melbourne - sunny, warm, un-seasonally wet with a swarm of locusts heading my way, juxtaposed to Winter in Glasgow - cold, freezin, ciaos and knee deep in snow...I know where I would rather be. Got me thinking just how much the weather can impact on your life and well being. I don't think I would survive a Scottish winter now having embraced Melbourne for its timely seasonal and mostly beautiful weather.
The Australian sun, while welcomed can also be very damaging. My Scottish skin requires regular sun screen to avoid burning and to be honest my tanning days are well and truley over (mahogany has never been my colour) so I was well chuffed to receive a gift from my in-laws of this stunning red parasol. Stylish and practical it goes with most outfits, this will be a summer staple for me, compliments on the street have been plentiful.
Also embracing my new shoes, gifted to me by my good friend Anthea (
What's for Tea
), I absolutely adore them, thank you lady.
So moral of this little story,
Slip, Slop, Slap
and maybe get yourself a stylish parasol this summer and spare a thought for those poor bastards back in Scotland who are freezin their arses off in a bid to get out the door.
Love always
Sleekit x
top: red dog3
skirt: french connection
belt: kookai
shoes: gifted
parasol: gifted
brooch: gifted
bangle: rg madden