Wanna go for a little tour around my Melbourne? On Saturday morning I was chuffed to spend a few hours perusing the beautiful city of Melbourne on my tod, with a Myer shopping voucher in hand (courtesy of my beloved, mwah!). Melbourne, a city I have called home now for 8 years, I love it's diversity and I'm gonna show you a few of my favorite haunts...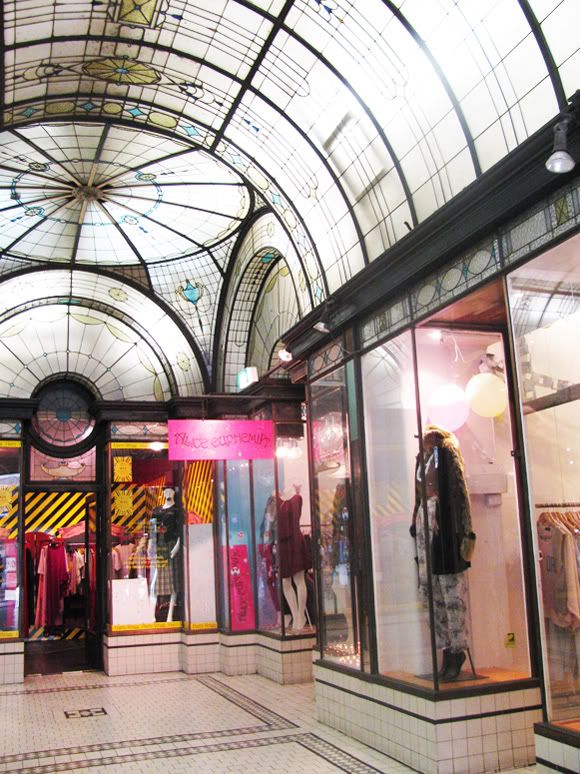 First stop, Alice Emporium, Shop 6, Cathedral Arcade, 37 Swanston Street, a split-level boutique snuggled under the historic Cathedral Arcade's leadlight dome, stocks the best in Australian and New Zealand designers, Josh Goot, Romance is Born, Friedrich Gray amongst others.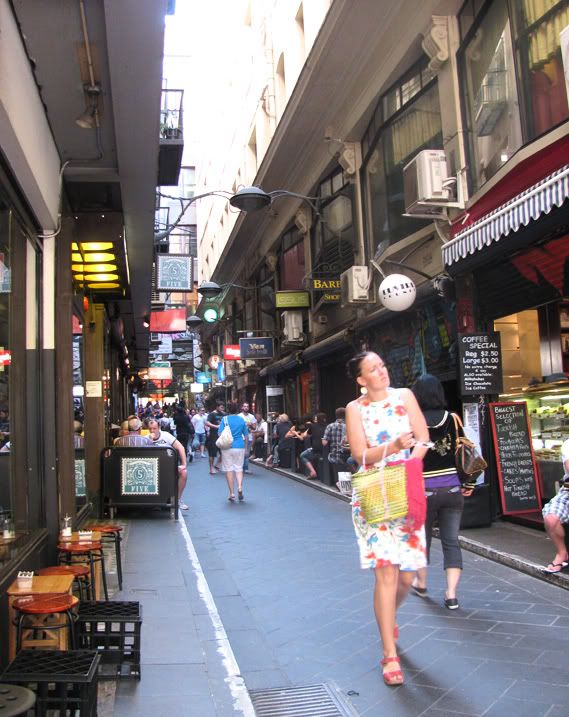 Centre Place Arcade, a lane with a multitude of fabulous pieces waiting to be discovered.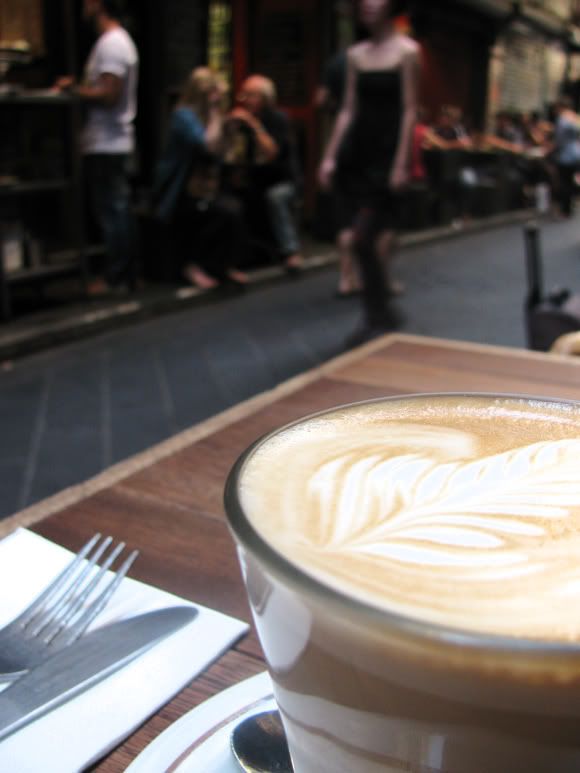 I stopped at one of the many cafe's that don the lane for lunch and coffee (when in Melbourne, it's all about good coffee
, none of your Starbucks pish please) and could happily sit here all day and watch the world go by, great people watching.
I love Kinki Gerlinki for it's inexpensive accessories and colour pieces
There is normally a band of some sort nested at the end of the lane to entertain and liven up the atmosphere, how cool does this set look huh? (I especially love the chick at the back on the violin, cracker of an outfit).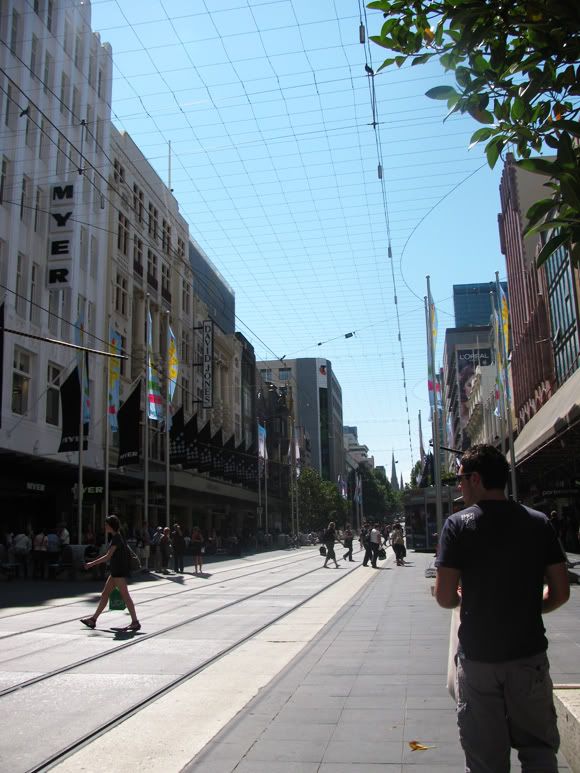 Then onto Myer recently redeveloped store on Bourke St Mall. Now, I don't normally shop in department stores, I prefer smaller boutiques but I have to say I was well impressed with what they have done to this store. Bright, spacious, and easier to navigate. Armed with my gifted voucher, stay tuned to see what I bought...