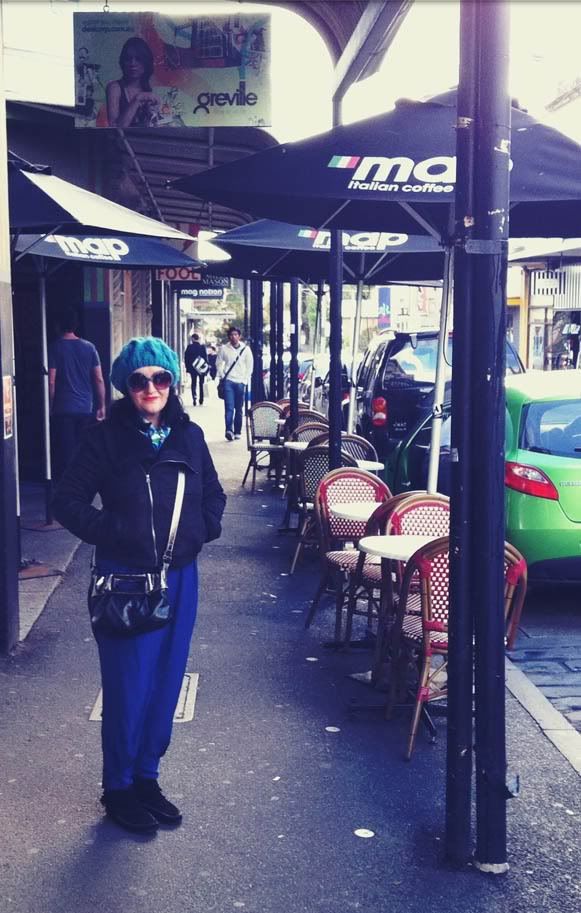 Before my little boy came along I used to spend my Saturday afternoon's strolling up and down Chapel St, make a few purchases, stop off for lunch at one of the many eateries, polish off a few vinos before parking myself in a taxi and heading home. Ah, those were the days.
So you can just imagine how delighted I was to be offered a whole day and night babysitting, courtesy of my big sis. What better way to spend it than a leisurely day/night around some of my old haunts.
First stop Greville St, its changed so much over the years but I still love this little strip for boutique and something a wee bit special shopping. Stopped off at the old PAM shop (now a video store), thankfully they have not wiped an original Futura 2000 graff nestled at the back of the front door, a little faded but still there. Onwards to Chapel St, a plethora of shops for all occasions, hipsters everywhere.
I loved the Gorman store and feel in love with this seasons collection, a tad pricey for my pocket but yes to colour, duffle coats with pom poms and tailored trousers. Also checked out the Dion Lee collaboration at Cue, again tad pricey but very tempted by the acute tailoring and originality from this great Aussie designer.
For dinner we stumbled down to Commercial Road for a Hutong feast. This was my first visit to the Prahran restaurant after sampling many a tasty morsel at their sister establishment in the city; deep fried salt and pepper prawns, Shao long bau dumplings with several beers thrown in for good measure.
One thing that did strike me was the number of shops that looked close to closure. Are we all shopping online now and putting these boutique shops out of business. Book stores are destined to disappear, Greville St books and Borders have already bit the bullet.
Do you still like to do the Saturday afternoon shop or have you too become an online shopper?? Discuss...