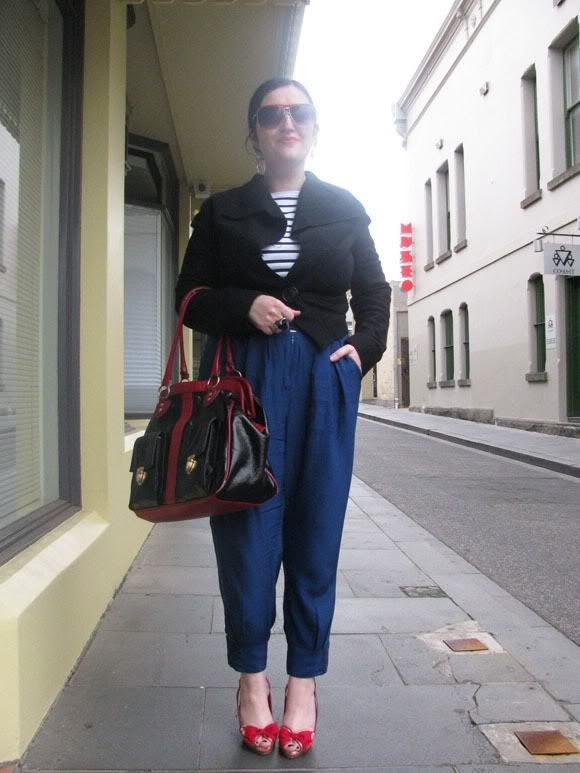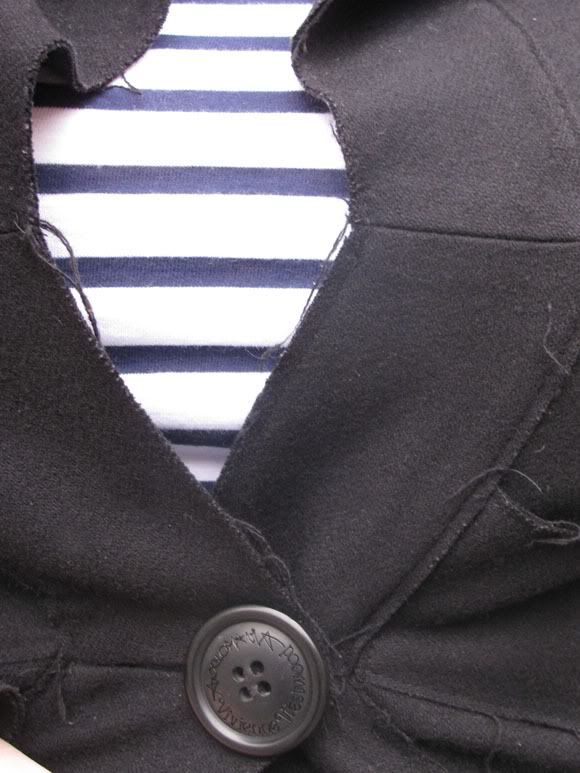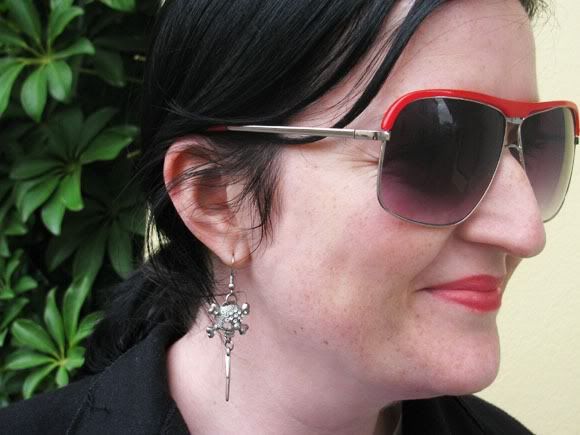 You may or may not know that this week is Rosemount Australian Fashion Week (RAFW). As much as I would love to spend time sitting front row with all the fashion pack, I'm a busy working mum so I'm getting my quick fix over here. Particularly love the latest post on Limedrop 'Calypso'. Trends coming through are colour and fleuro so I should be sorted for the next season and even some stripes.
silk trousers: Fleur Wood
jacket: Vivienne Westwood
shades: stole from my beloved
Hope I didn't scare ya on that last pic, extreme close up, crows feet and all!