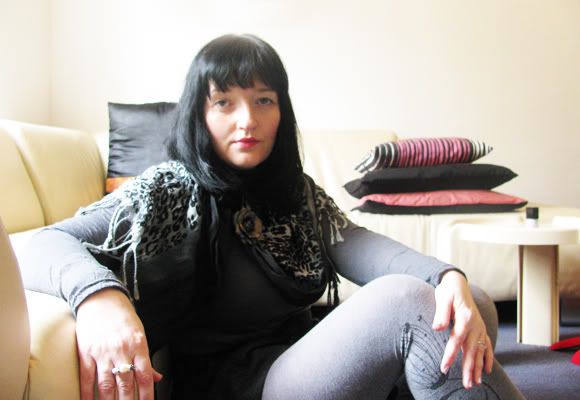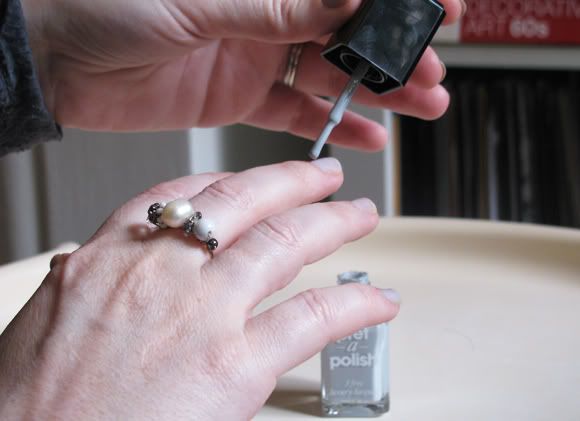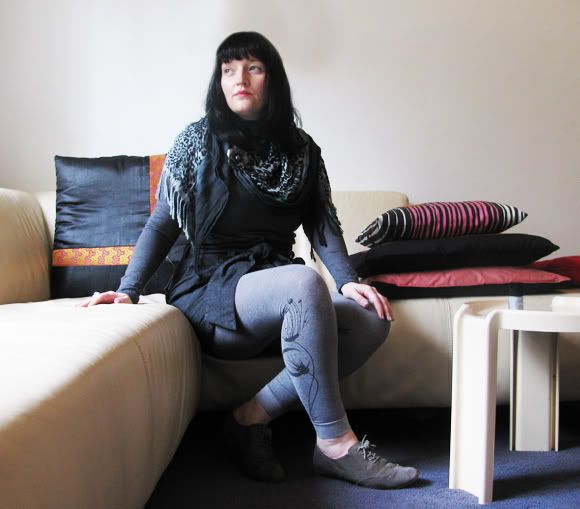 Today it's cold, wet and not very Spring like, damn you Melbourne and your fickle weather! Therefore back to the wardrobe for some warmth in the form of a palette of grey.
It's Melbourne Spring Fashion Week and I will be attending a catwalk show on Friday night, V.I.P if you please (pays to have friend's in high places, good on ya Leish) and look forward to bringing you some off the catwalk Spring fashion later in the week. I have ordered a dress
online
for the event, due to be delivered Friday, eek, bit close to the wire, it's loud, bright and fabulous, can't wait to show you all!
Today's outfit
top: somewhere in china town
shorts: Mooks
Scarf: somewhere on Balaclava St
tights: Tightology
brogues: Big W
ring and rose: Gifted
nail polish: pret a polish