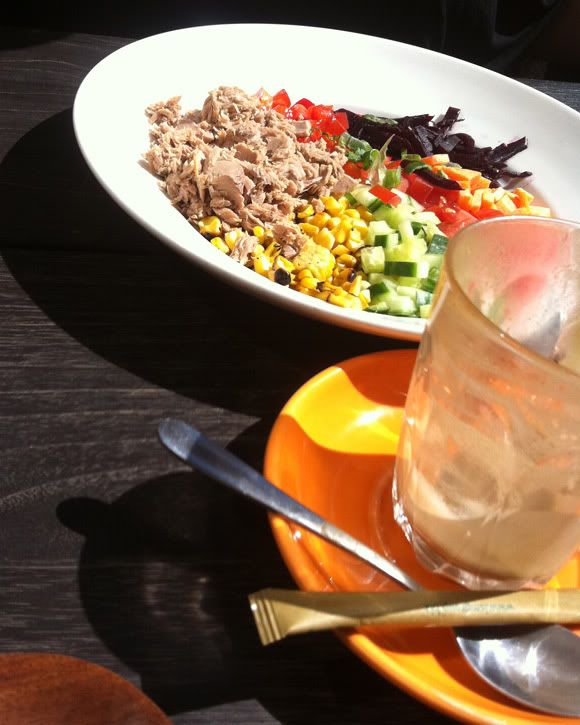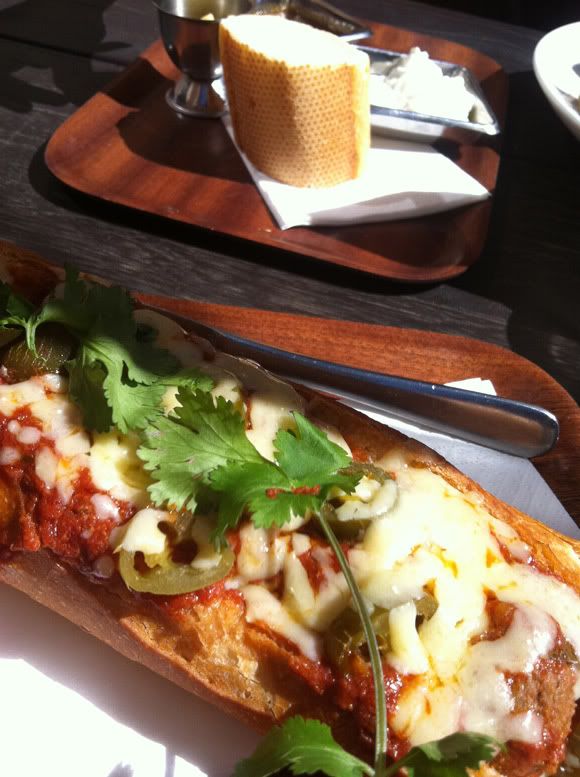 I have been rather slack on the posting front; life has been busy, busy, but today I took time out for lunch at Trunk. It was glorious day in Melbourne, albeit a wee bit windy, unexpectedly flashed a few cars when a gust of wind sent my silk dress a flying and on the power walk back to the office my sandle snapped : ( Ach well, will just need to buy myself a new pair in NY, 3 weeks today till I go! eek
So, back to the lunch, Trunk, a perfect spot to indulge in a delicious lunch and make the most of the alfresco weather. I munched on a meatball baguette while my new partner in crime (at work) Beth enjoyed the Tuna salad.
dress: Alice McCall for Target
sandles: Nine West (pre snap)
And in other news, let me introduce you to my new one-sy, currently on lay-by at Sportgirl, it's gonna be a perfect day to night outfit for my trip. I'm planning on teaming it with my red patent belt, red bow shoes. Cute huh? I probably need to lay off the meatball baguettes though!