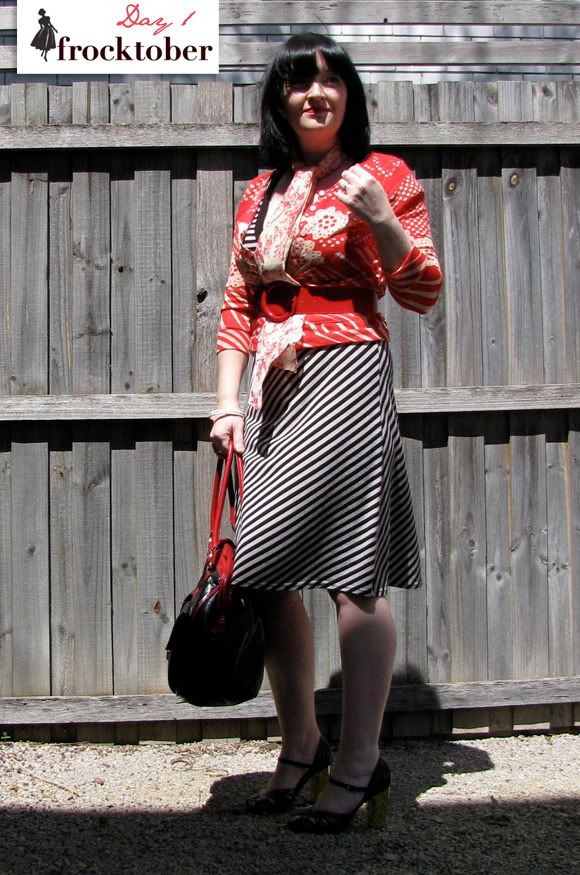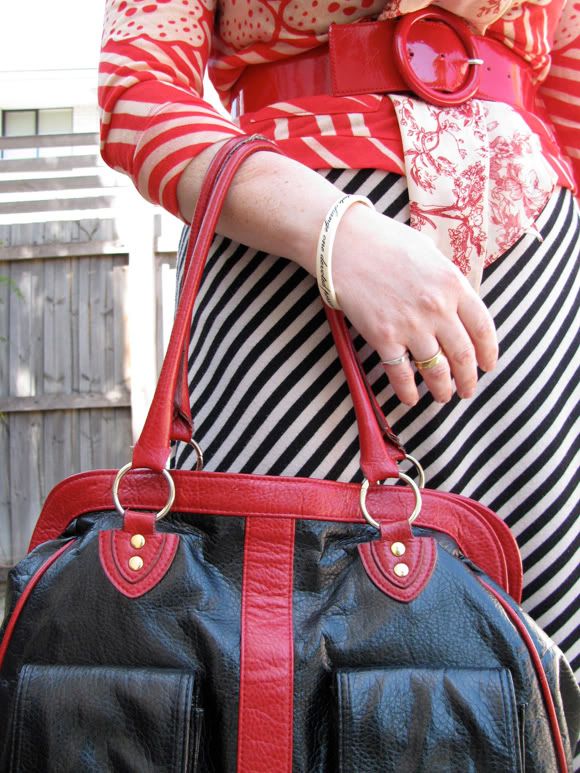 This week I will be mostly frocking up to raise funds for the Ovarian Cancer Research Foundation (OCRF) in conjunction with Frocktober. Frocktober puts forward a challenge to girls, women and interested men far and wide: To don a frock for a day, week, fortnight or a full month during October, and get sponsored for it!
Like many, my family has been touched by Cancer, we lost my Dad six years ago and every year since then I have raised money for Cancer research. A regular pap test every two years could save your life, even with the recently implemented vaccine, you still need to get regular screening.
Today's outfit is bright and cheery, wee bit like myself! The bracelet on my wrist notes, "one devoted person can initiate change," fitting I say to kick start my week.
You can sponsor me by clicking the logo at the top right of my page,
my Registration Number is: 682561
Rings: Tiffany