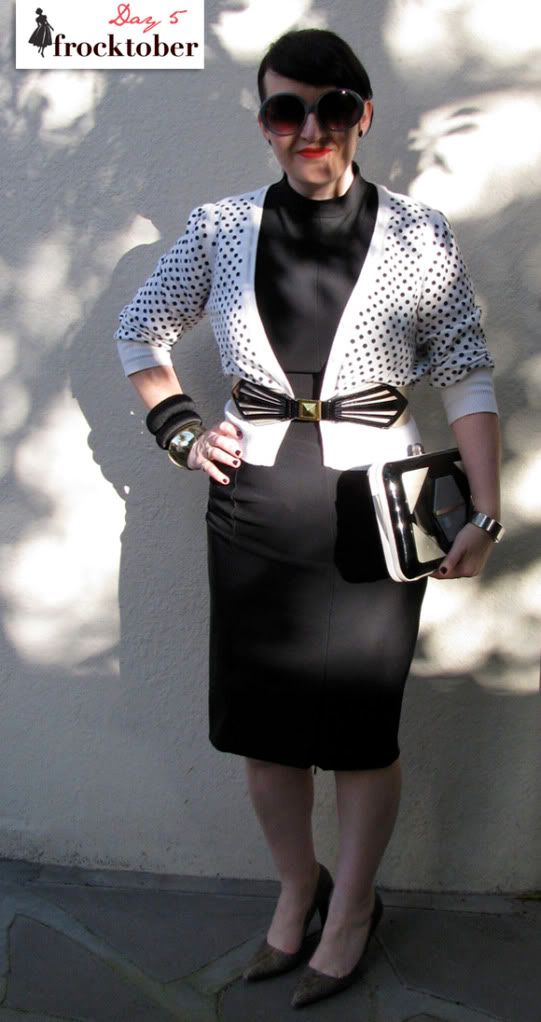 Frocktober Day 5 and a little black dress. A wardrobe staple no less for more than 10 years! I love this dress, it's my favourite LBD. I feel good in this dress even when I don't feel so good; it clings to my curves and can be worn to the office or for a night on the turps. Do you have a favourite LBD and how does it make YOU feel???
Wee bit of knowledge as I journey through my week of Frocktober, raising awareness for Ovarian Cancer:
Early stage ovarian cancer may not have obvious symptoms but the following may occur:
Vague abdominal pain or pressure

Feeling of abdominal fullness, gas, nausea, indigestion – different to your normal sensations

Sudden abdominal swelling, weight gain or bloating

Persistent changes in bowel or bladder patterns

Low backache or cramps

Abnormal vaginal bleeding

Pain during intercourse

Unexplained weight loss
The majority of women who experience one or two of these early symptoms do not have cancer.
However, it is important that you seek medical advice if the symptoms are unusual or persist.