Well hello, sorry to be a stranger but I have been busy painting a decorating my front room. Before slaving over my white walls I made a few online sale purchases from
Urban Outfitters
. The aussie dollar is so hot right now if you're shopping for American apparel. Get on and grab a bargain but make sure you double check sizing as disappointment is not good for the gander!
My box arrived in the post yesterday and I was keen to try on my wears right away (I'm not one for waiting for that special occasion), everything fitted apart from a pair of grey check oxford shoes which I am well pissed about, UK 5 my arse!
Pictured here in newly purchased blazer ($30), parachute pants (that's what it said on the label) ($30), shades ($5) and bow tie thing ($15), sandles Nine West, top Cotton On.
Next week I will be parading a frock every day in aid of Frocktober, be sure to tune in.
Have a great weekend folks, good to be back.
Sleekit x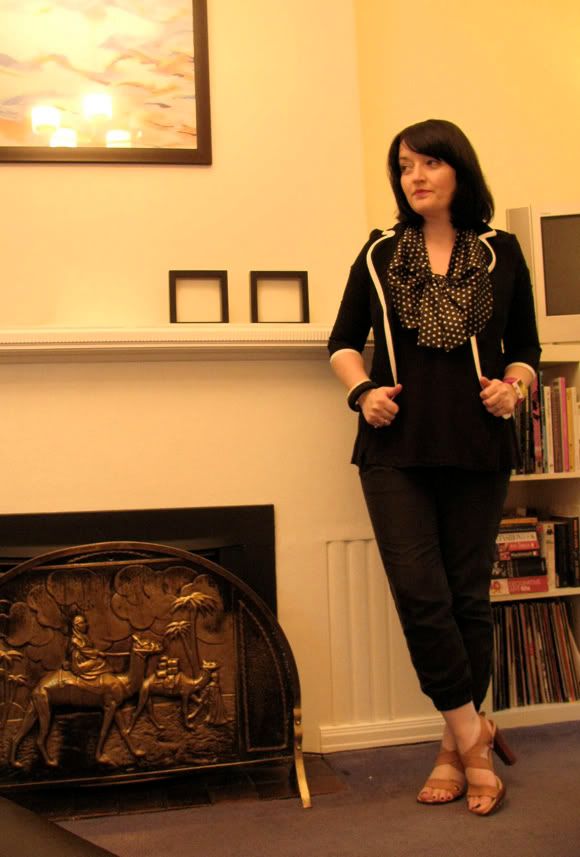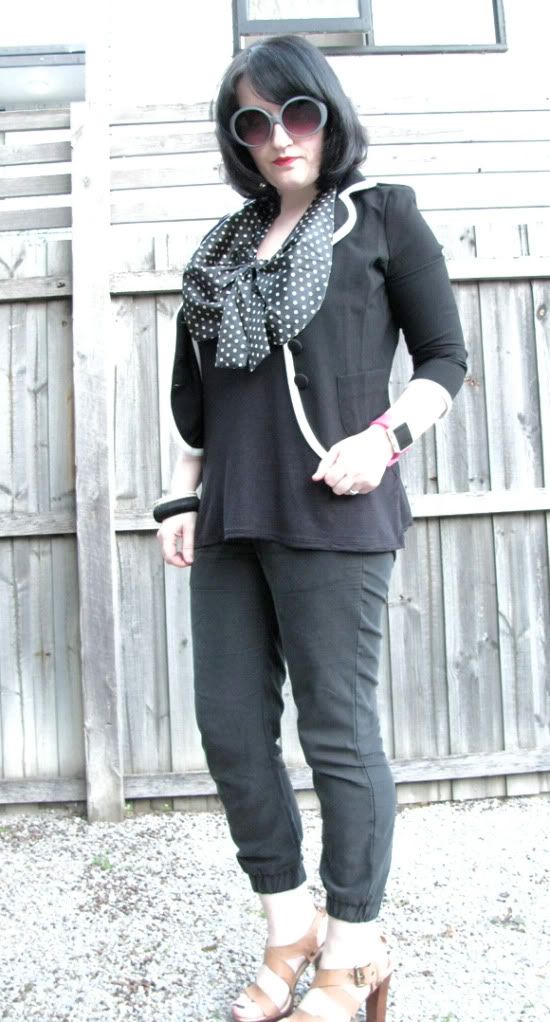 Oxfords $15 Don't fit arrggggghhhhh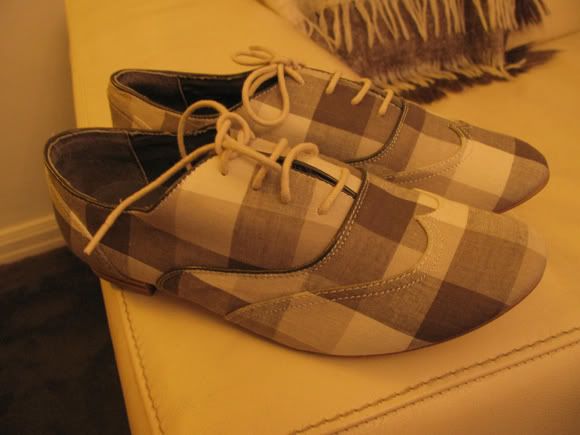 cardie $30