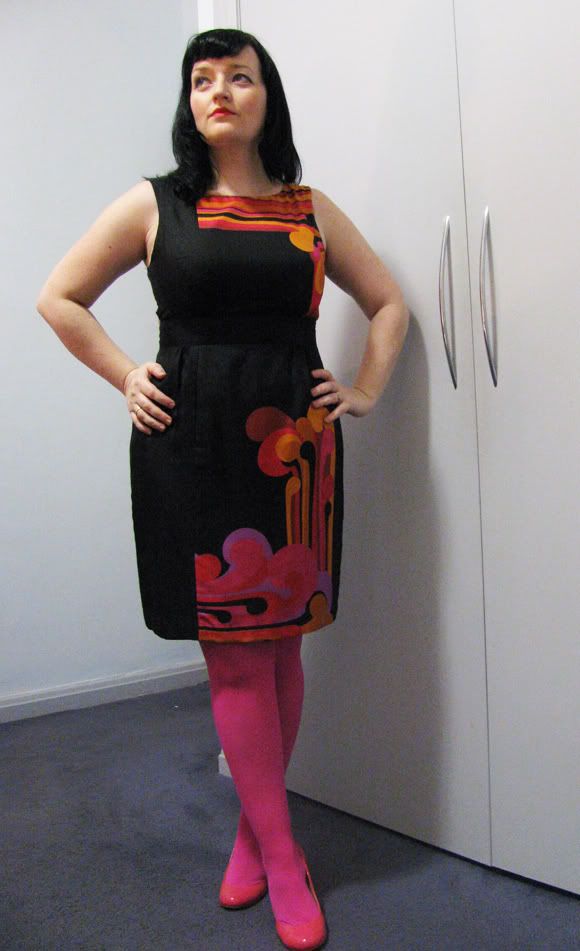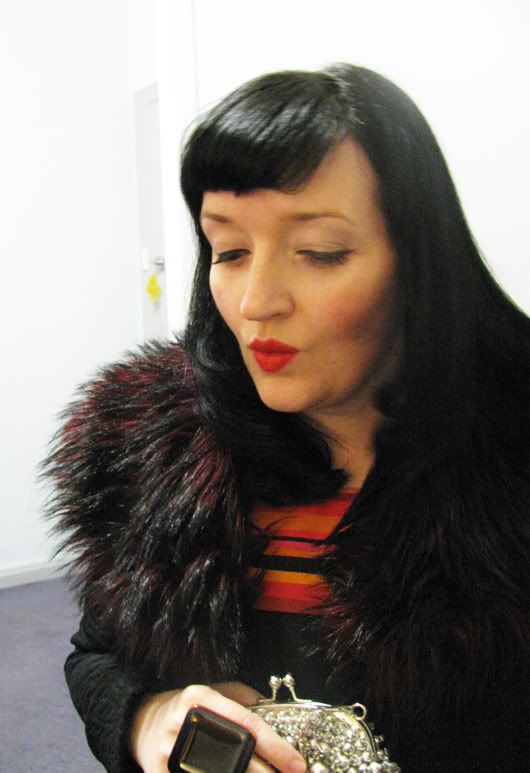 It's very rare these days that I get the chance to fully glam up for a night on the town. On Saturday night, my beloved and I took the short stroll up the wood to sample a new and exciting restaurant Dandelion. The contemporary Vietnamese establishment is the new venture for founder and chef of Pearl, Geoff Lindsay. Now, I'm not going to review this fabulous joint as I'm finding my blog is steadily becoming a place for me to vent food, what can I say I likes to eat! Just go, that's all I'm saying...(maybe try the soft shell crab rolls)
I released my Tibi dress from under the cellophane and found it a little tighter than the previous wear but managed to squeeze myself into it all the same, just! (2 unwanted kilos have landed on my ass, very rude indeed) The coat is an old favourite, I've had for years but still a classic. The silver ball purse was a pressie from my pals, a couple of birthdays past and my Nine West pink patent heels with matching tights complete the outfit.
Did you do anything glam on the weekend, do tell?...