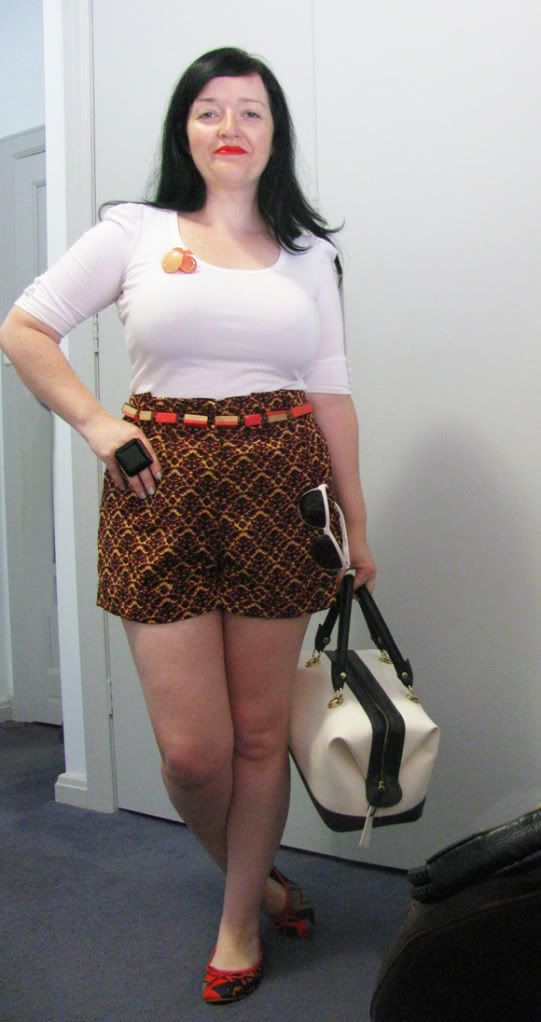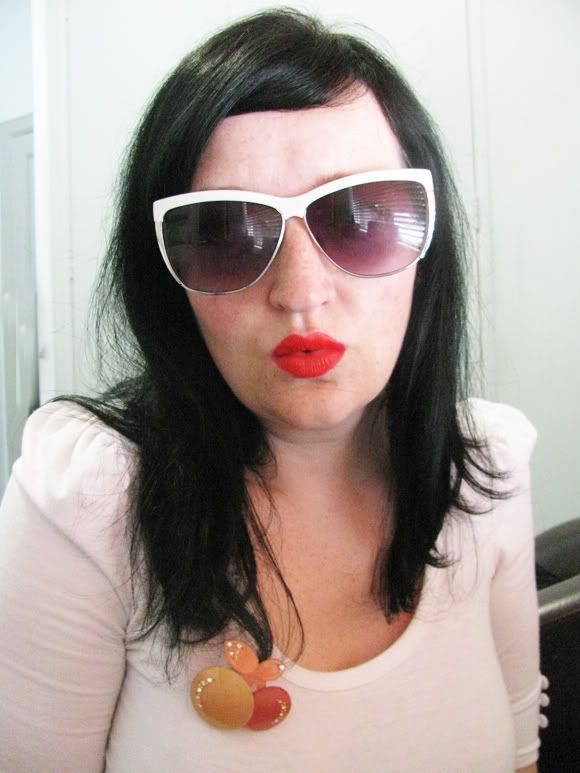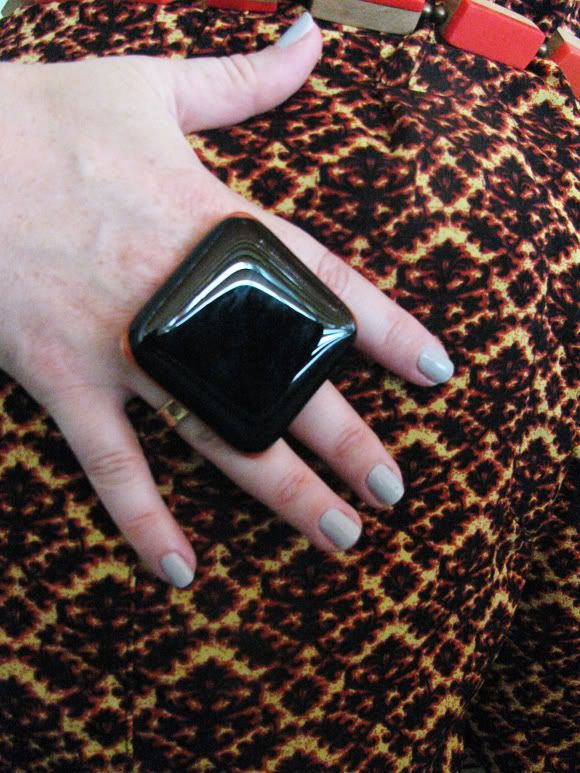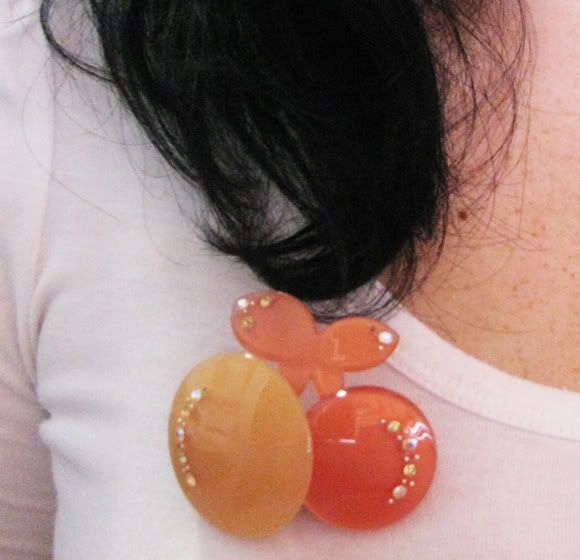 On my recent trip to Philip Island, I came across these Mink Pink shorts in a tiny boutique on the main street and snapped them up for $30. I am loving the print trends evolving at the moment and anticipate that print may take over my wardrobe in 2012. Its fair to say I don't have the best pins on the planet but it doesn't stop me wearing shorts. This outfit is a wee bit a fun, teamed with a few accessories and my new necklace which I prefer to wear as a belt.
Happy Australia Day for tomorrow dear readers.
Go on, don yer shorts and throw a prawn on the barbie!
top: Red Dog 3
shorts: Mink Pink
brooch: Gift from beloved
shades: Gifted
shoes: Gift from beloved
bag: Topshop
belt: necklace worn as belt, gifted
ring: Studio Leanne