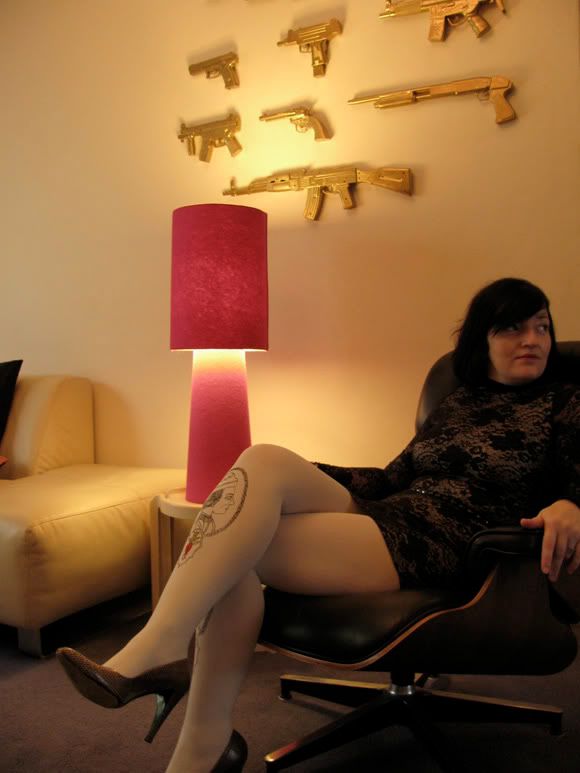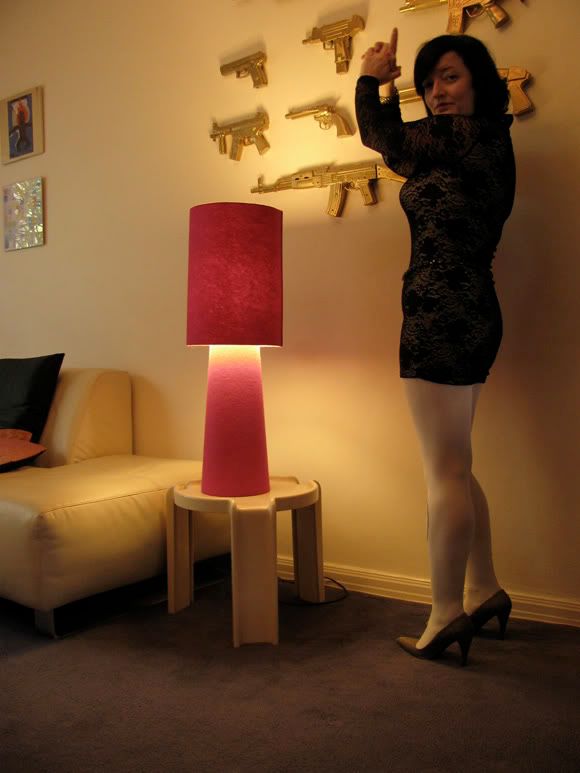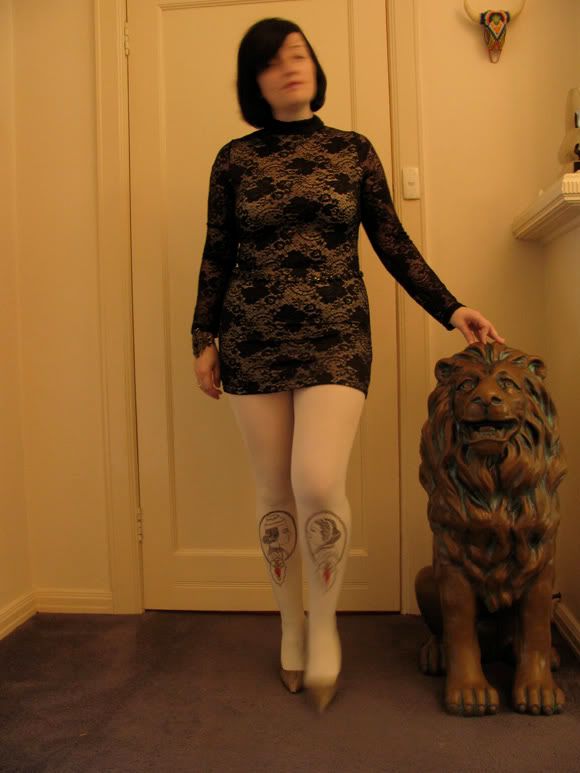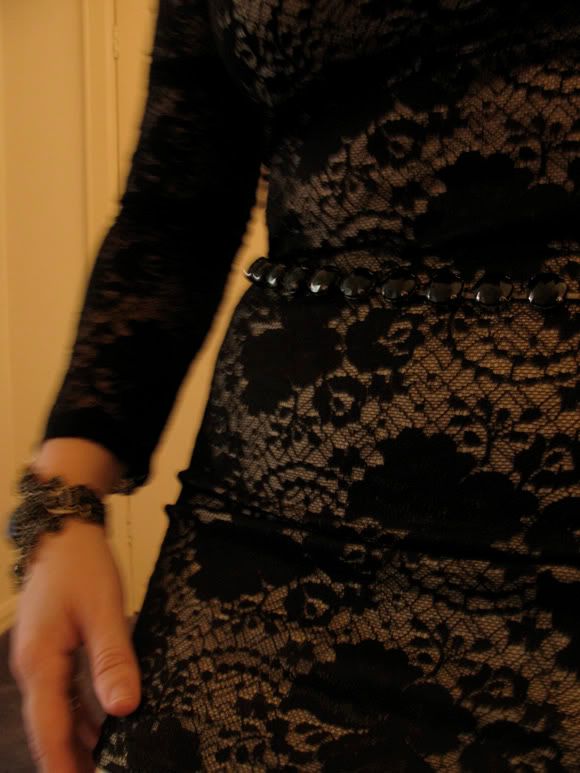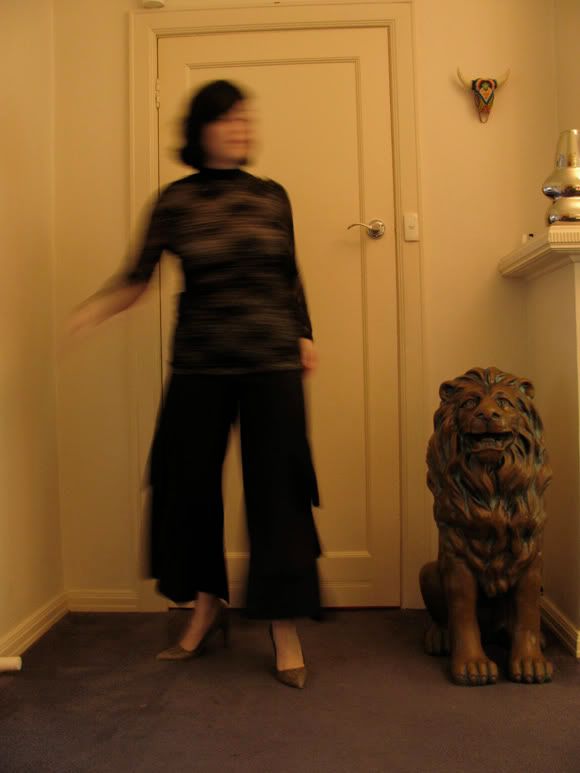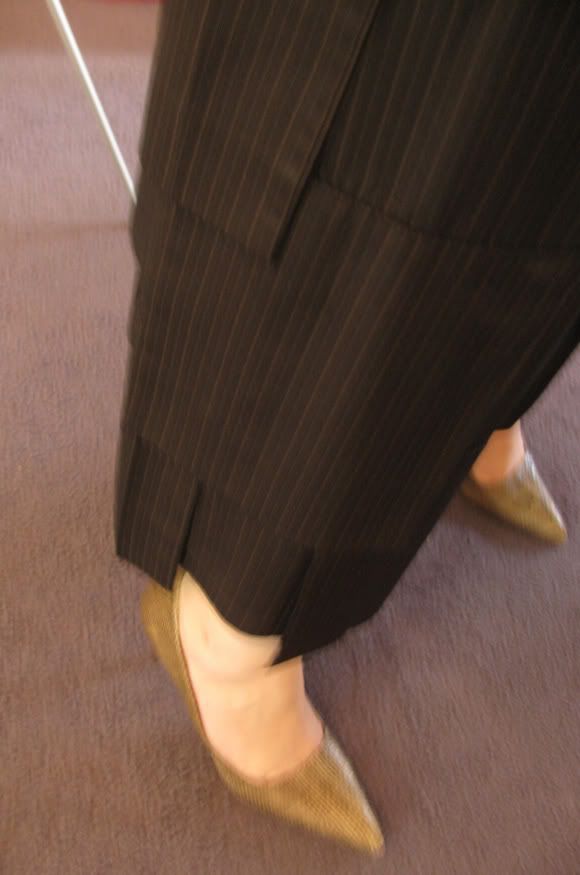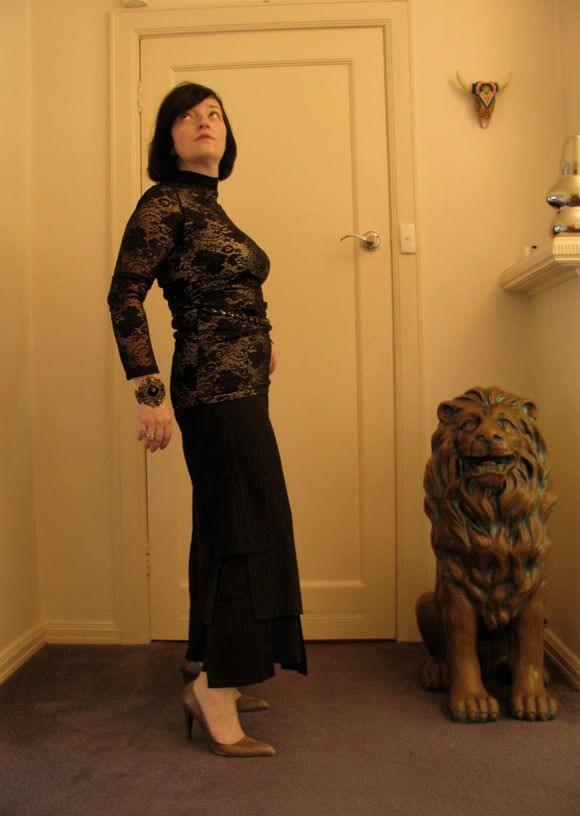 While the glitterati are out in force at LMFF, I'm at home playing dress ups with my newest purchase - $15 top from a cheap shop on Carlisle St. Sorry can't remember what the shop is called other than it's next to the library and you would probably walk by given its air of cheapness but you never know what you may find! I found this lace top that I thought had potential and a bargain at $15. I've given it a road test with two very different looks, the first slightly risky and maybe a tad young for a chick of my maturity, would I wear this out - ABSOLUTELY! The second a more refined and classic look. The trousers were purchased from a little shop in Kowloon, Hong Kong. The shop owned by two students, recent graduates with a collection with my name on it, I almost cleared them out. The pictures don't even touch on how fabulous these trousers are, the pin stripe fabric is layered in squares so that when I walk the layers move.
Yes, I know I have a lion in my lounge room.
Outfit 1:
Top: Cheap shop on Carlisle St
Belt: Gift
Tights: les-queues-de-sardines
Shoes: Prada
Outfit 2:
Trousers: Rendezvous
Top: Cheap shop on Carlisle St
Belt: Gift
Shoes: Prada
LMFF Free shows Tomorrow!
LMFF SIDEWALK 3.
presented by the Herald Sun
and City of Melbourne
REVIEW
Venue: Federation Square
12.00pm

LMFF SIDEWALK 4.
presented by the Herald Sun
and City of Melbourne
KOOKAÏ
Venue: Federation Square
4.30pm