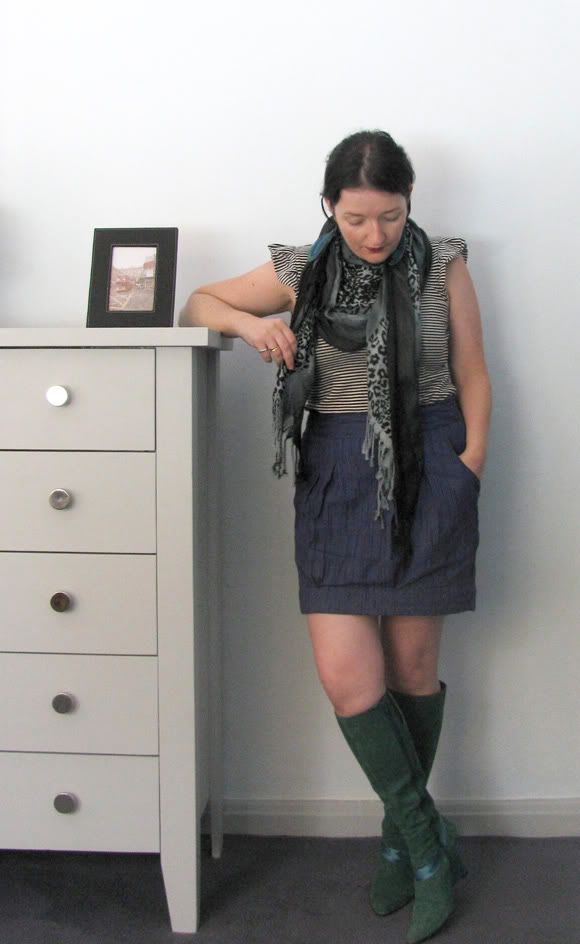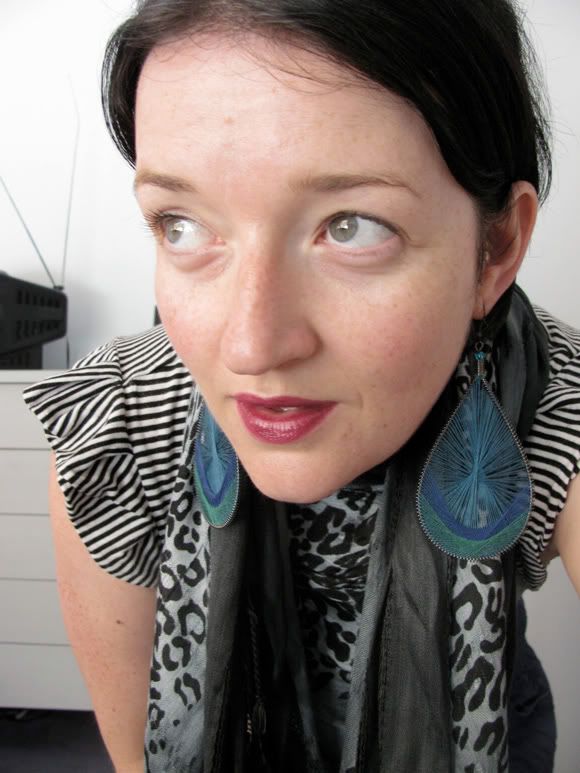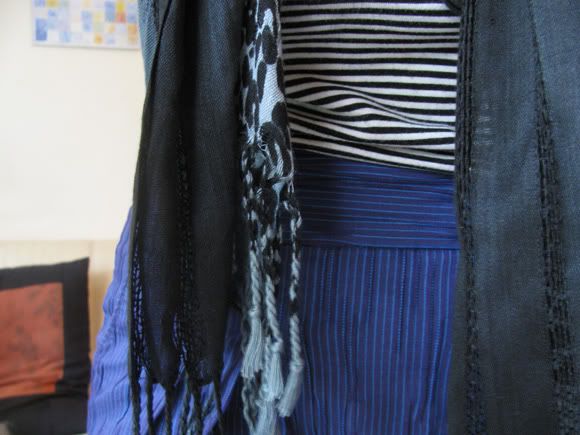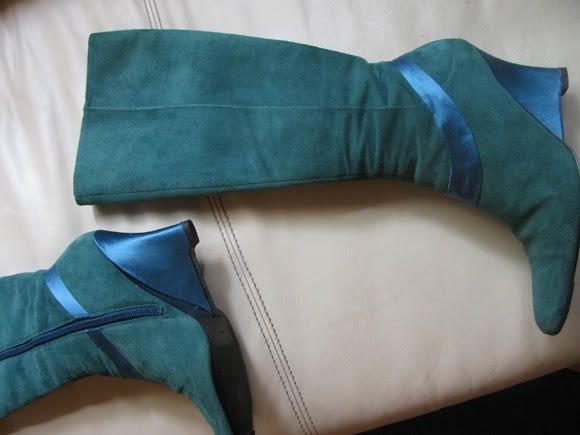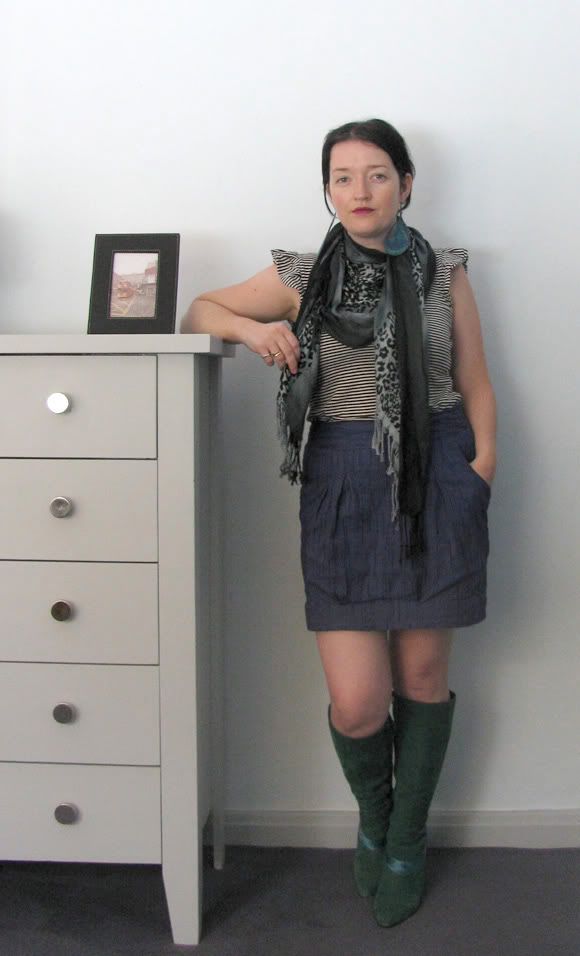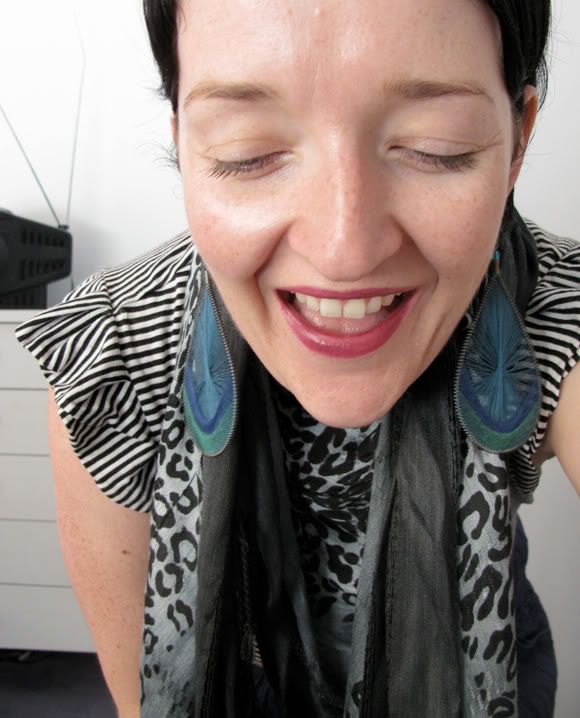 With the weather taking a slightly Autumnal turn it's time to get out boots, scarfs and layers.
These green Nine West boots have seen me through many a season, four to be exact.
Scarf: $20 from a cheap shop on Carlisle St
Last night I was lucky enough to view the premier screening of
Loïc Prigent's
The Day Before: Jean Paul Gaultier at ACMI. An absolute must see fly on the way documentary about the French genius. The work and craftsmanship involved behind one of his shows is staggering.