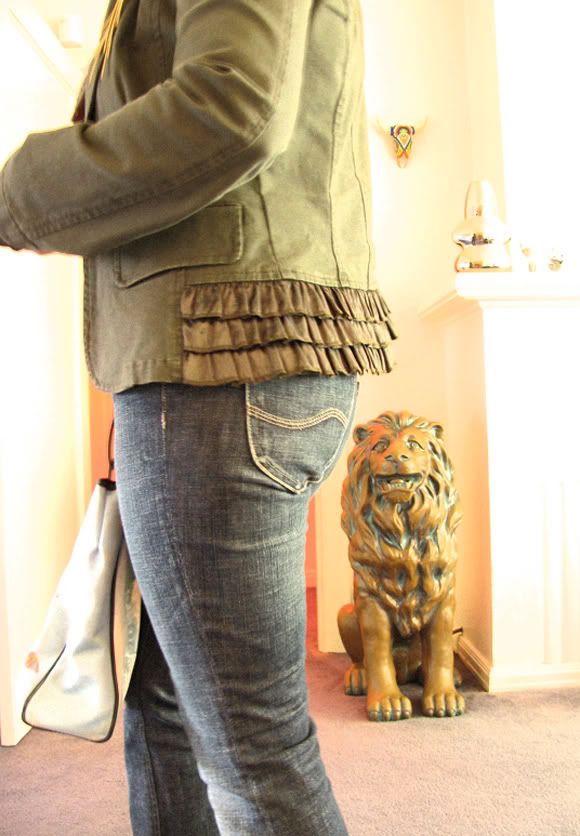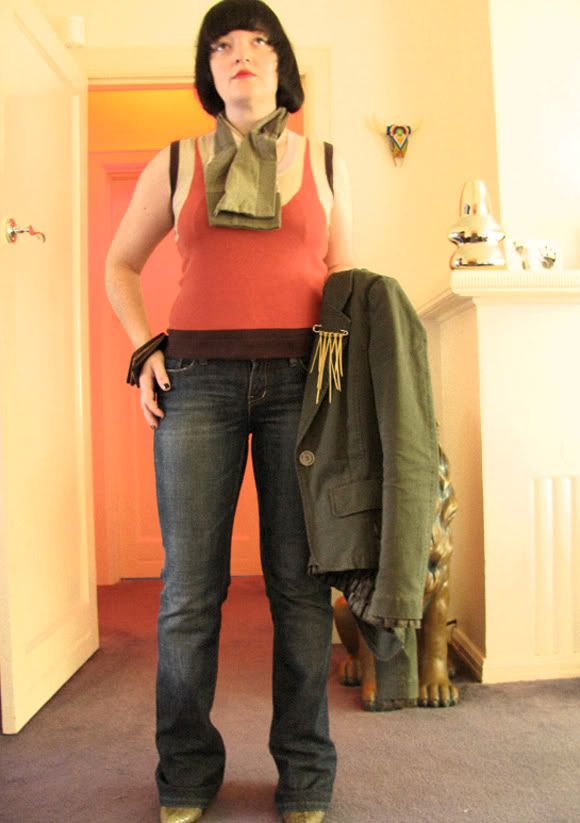 If you have been following Sleekit for a while you will probably notice that I'm never in jeans - not because I don't like them, but generally I feel better and more comfortable in skirts n dresses. I do however own a few pairs and my chosen brand is 'LEE'; the only brand that seems to fit my petite but roundish figure.
I am just about to embark on a fabulous freelance gig to design and produce a brand logo/label for a new up and coming jeans company. Which leads me on to a few questions to you readers out there:
1. What brand do you buy and why?
2. Is the brand label important to you?
3. Does price matter or are you happy to spend if the fit is right?
Jeans: Lee
Top: Cacharel
Scarf: Luce
Shoes: Prada
Jacket: Sportsgirl
Boots: Op Shop
Bag: Anya Hindmarch