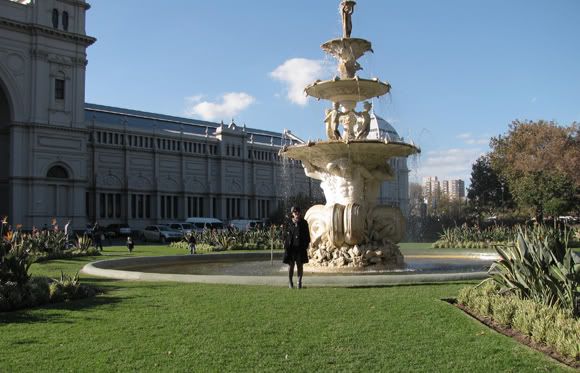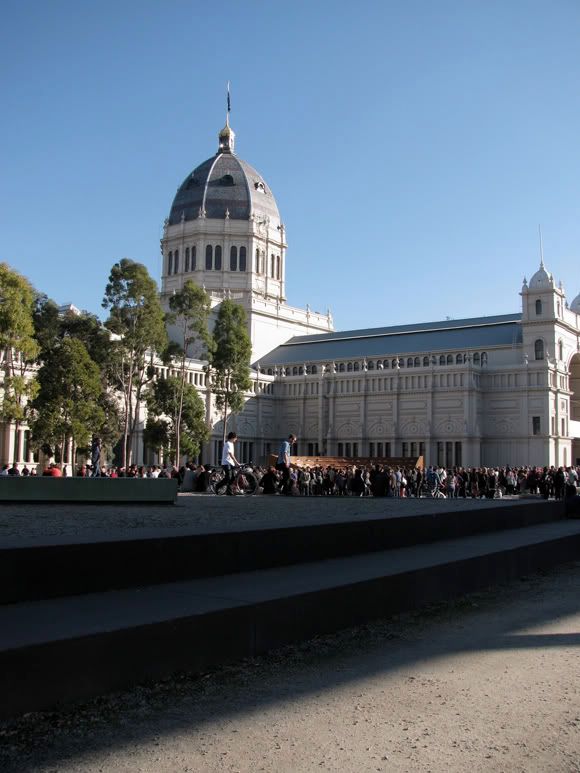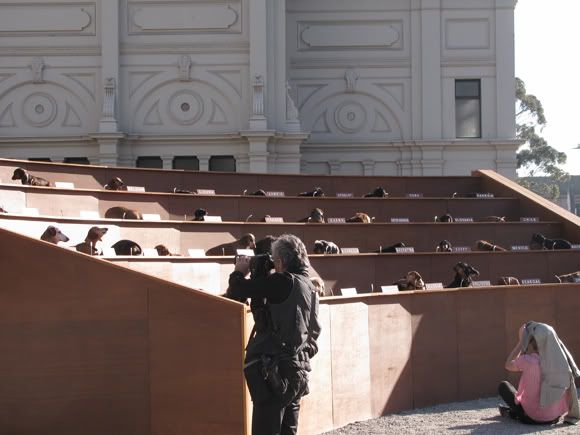 I spent Saturday afternoon in the glorious Carlton Gardens in sunny Melbourne. The occasion,
Dachshund U.N. – a 2010 Next Wave Festival performance piece by Perth based artist Bennett Miller.
For Miller's piece
Dachshund U.N
, sausage dogs of all shapes and sizes occupy a scale model of the Geneva UN office. This piece just made me smile, I like a wee dogs and the dachshund is a personal favourite, we used to have a long haired dachs studio dog called Hilary. You can read more about the performance
here
.
I had hoped to bring you a Saturday afternoon outfit but all I have is this first pic of me engulfed by the beauty of heritage listed The Royal Exhibition Building, enough eye candy I'm sure.