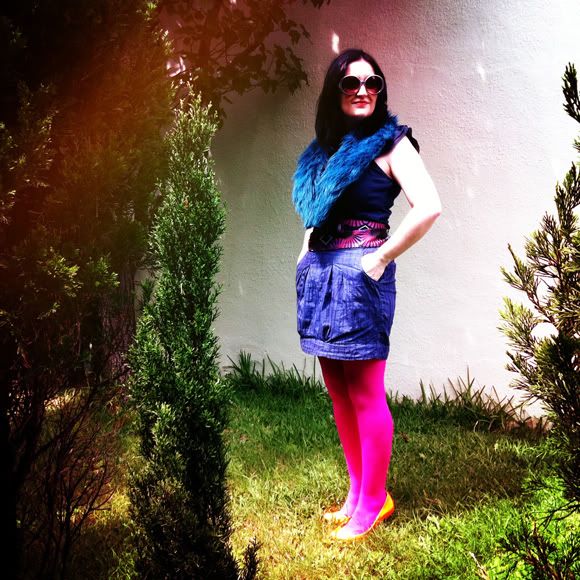 Today has not been the best, my little boy broke his arm and split his head open (in that order) - many hours spent in Casualty, but thankfully he is now tucked up in his bed, albeit with a massive stookey (plaster). Being a mum can be delightful, challenging and heartbreaking all at the same time. I could do with a little colour to brighten up this day.

Here's a wee outfit I donned on Saturday afternoon, embracing my love for colour.
Tomorrow is another day...
Scarf (worn as belt) Mimco
Shades: Urban Outfitters