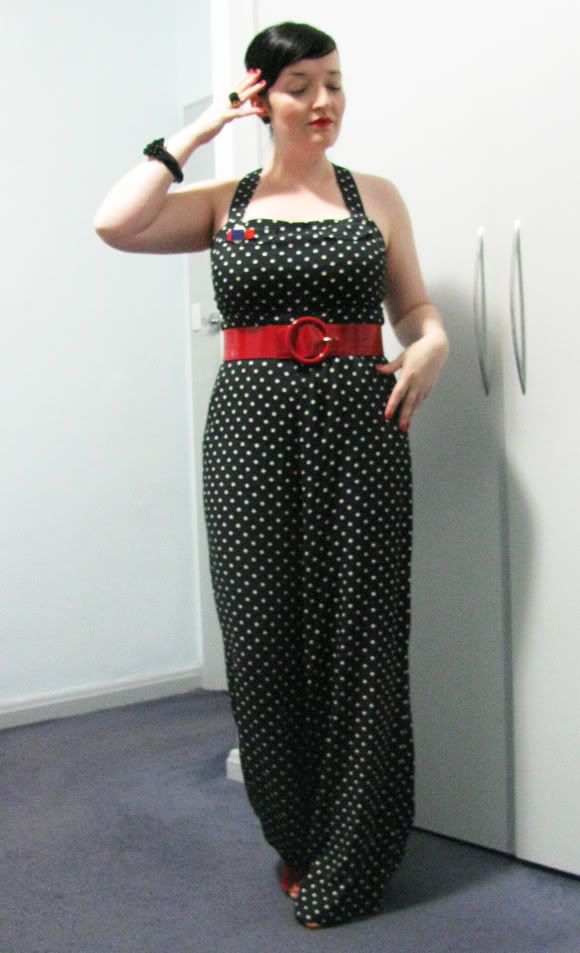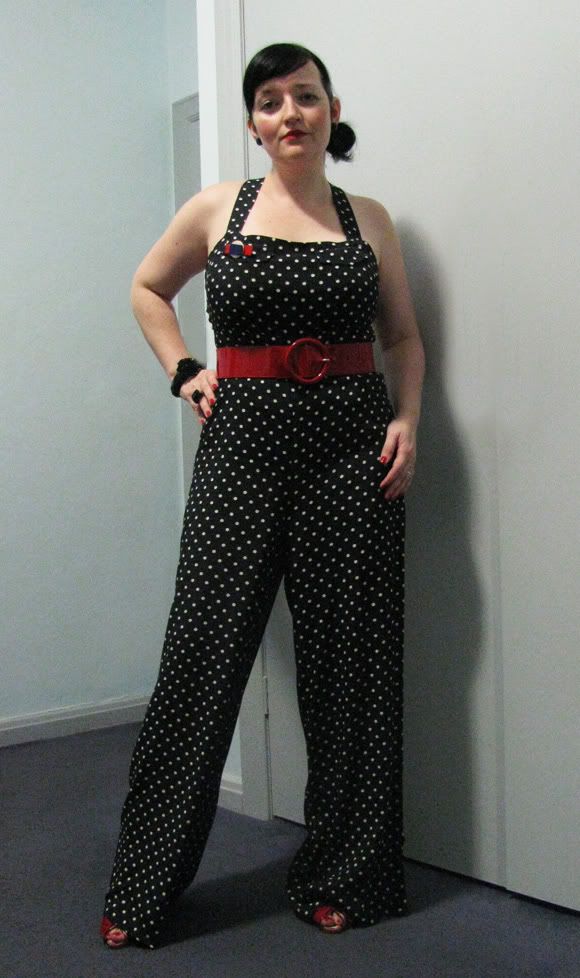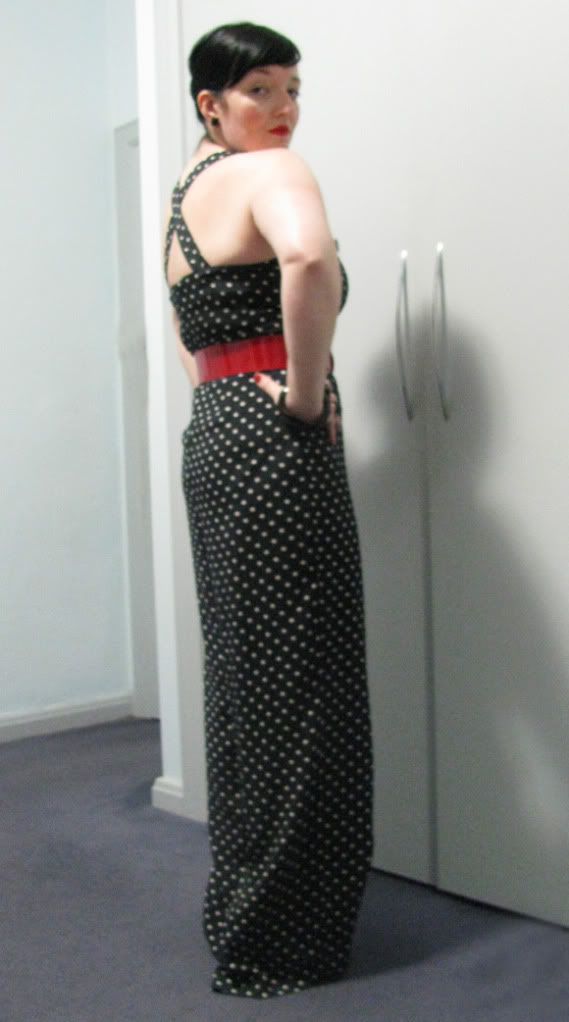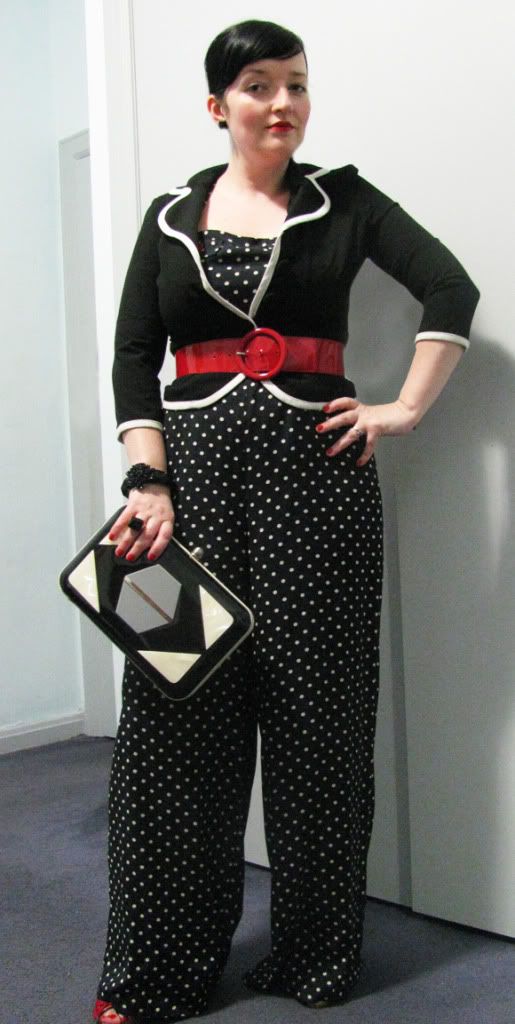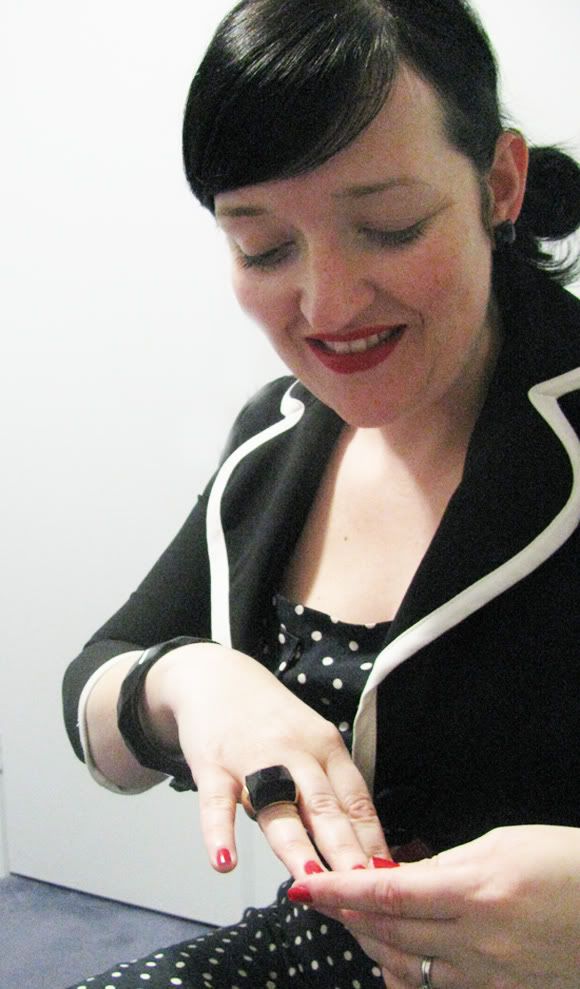 In a previous post I mentioned that I had purchased a Polka dot playsuit from Sportsgirl; well here it is in all its glory! A belter huh, I love it! The perfect day to night outfit for my up and coming trip to NY (I'm sorry if I have been droning on about this trip for an eternity but I'm bloody excited!).
I will spend a couple of days in NYC on my own before I hook up with my friends from Glasgow. My best mate I haven't seen for a couple of years and the rest of the girls, its been yonks, so I wanna make a bit of an entrance. What do you reckon, will this do??
brooch: somewhere on Elgin st
ps I also plan to get some wedges to go with it when I get there as it's a wee bit too long in length at the mo.