This was actually a lovely serving of Salmon & Sushi
Before the night kicked off hence the lack of horses
Bailey's moose and meringues, nom nom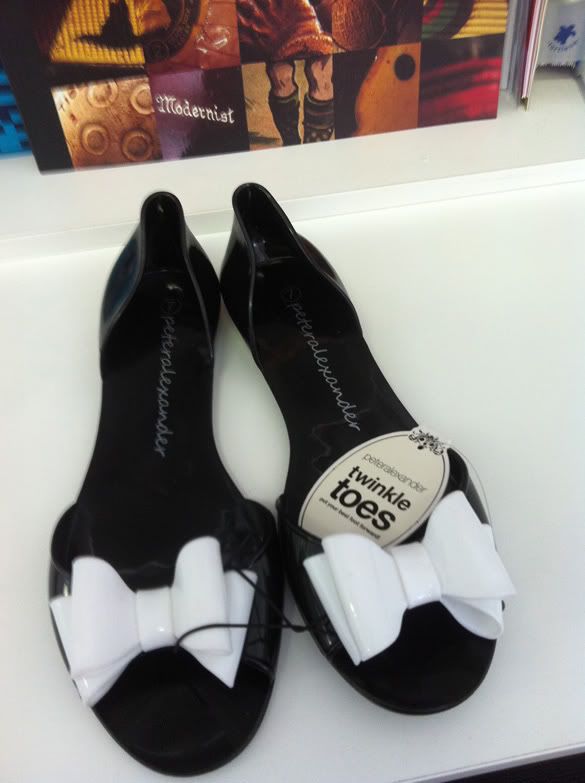 New shoes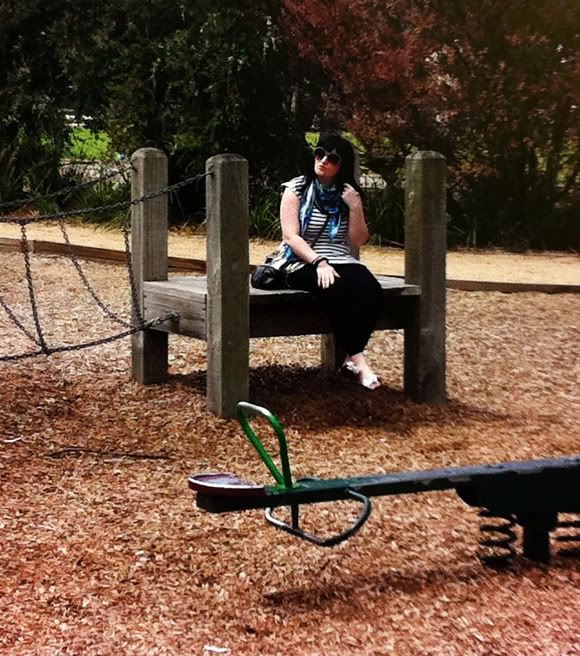 In my normal life I hang around playgrounds with my 3 year old in my new shoes
Only 3 more sleeps till New York so this will probably be my final post before I go!
Last week, I was delighted to be invited to the Committee Dinner at Mooney Valley Racecourse celebrating the start of the Spring Carnival. It was a fairly lavish affair and unfortunately my pics do not do the night justice. My beloved and I were treated to a three course dinner on the top floor of the establishment and spent the night drinking and losing money, twas fun, I wore my Holly Fulton frock. The room was full of the

crème de la crème

of racing, trainers, die hard equestrian athlete lovers! (yes, horses! that's what racing folks call them), not the fashion conscious you would say, I was most definitely the brightest person in the room.
One small purchase before the trip was these cute jelly bow shoes from Peter Alexander, reminiscent of the Melissa shoes at the bargain price of $29, twinkle toes indeed, next time you see me on here I will be on the streets of Manhattan, until then, take care.