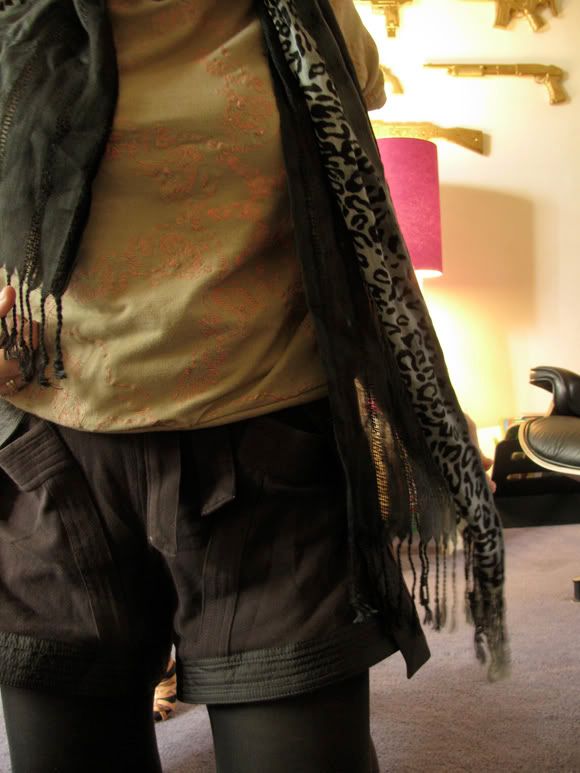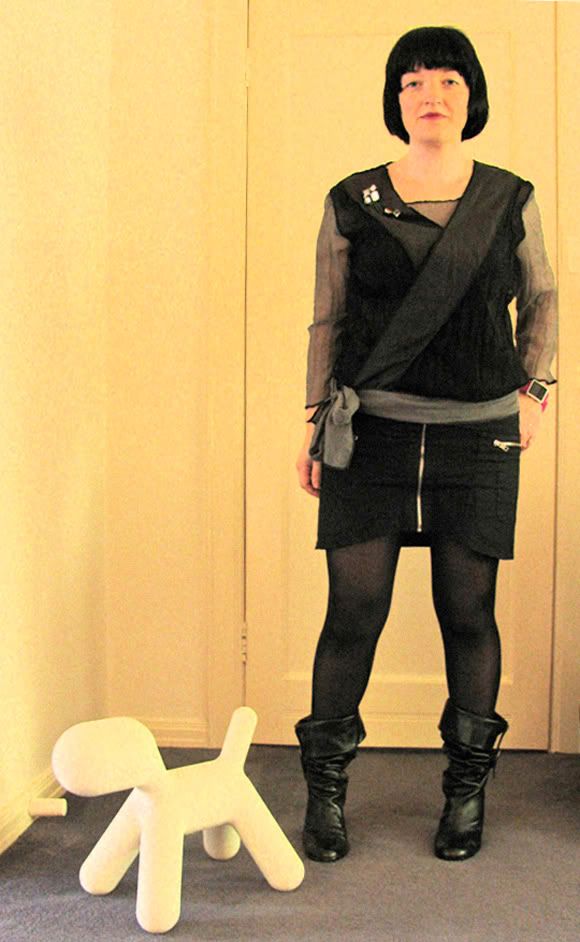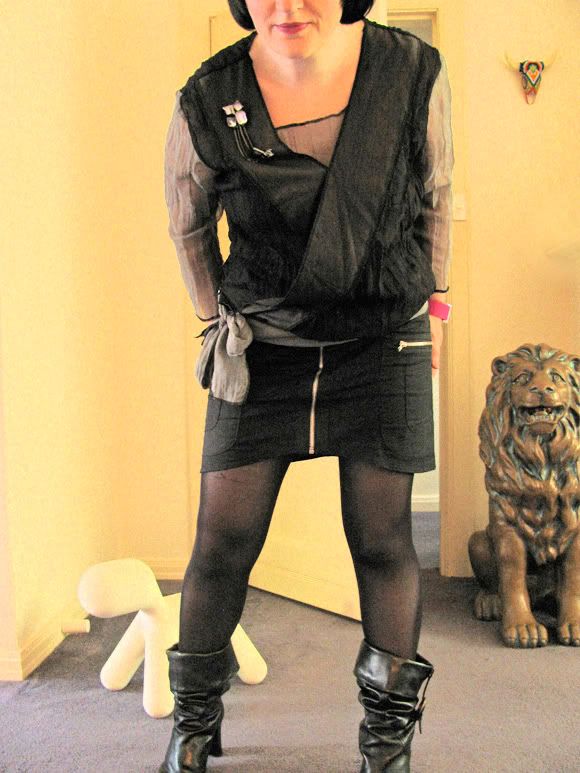 Thought I'd try a couple of new looks with my purchases from the Op Shopper post. For all you folks around the world, the 'Op Shop' (Opportunity shop) is the Aussie equivalent of the charity shop. Here in Melbourne, it's a massive shopping scene.
My first look I wanted the tan shoes to pop; teamed with dark and light hues, this is the perfect out and about outfit for me. (Had no idea Santa was hiding under the table, ho ho)
Top: Maharishi
Shorts: Stella McCartney
Scarf: Shop on Carlisle St
Shoes: Op Shop/Salvos
Tights: Leona Edmiston
My second look is a little 'Star Trek'. A friend once said I looked like an extra from Star Trek, derogatory comment or profound compliment? I think the latter.
Sheer Top: Bought from fashion students in Hong Kong
Skirt: RedDog 3
Boots: Op Shop/Salvos
Brooch: Gift