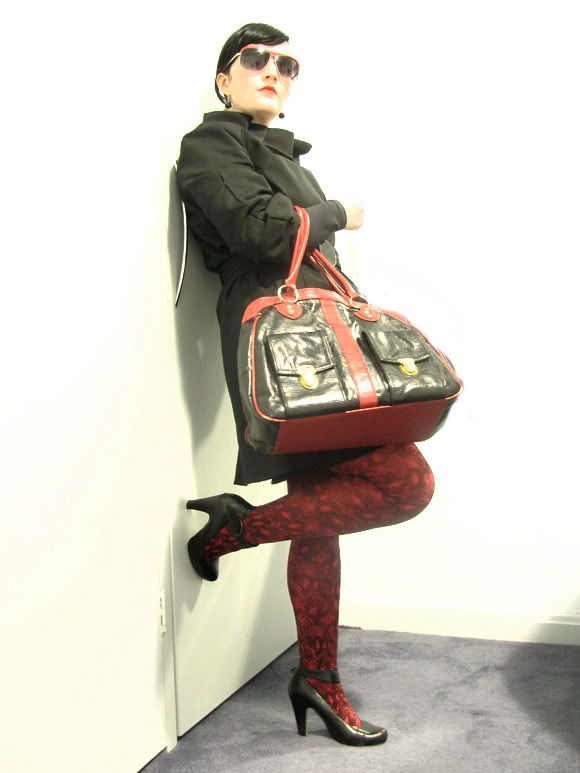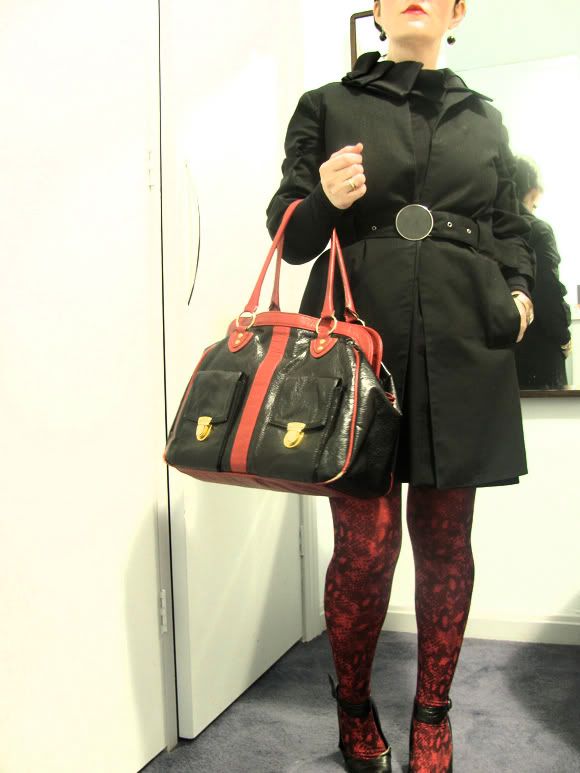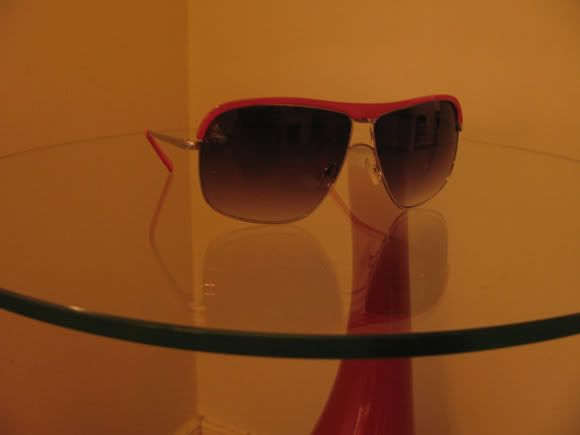 This week I can't get enough of my new bag acquired from Fashion Hayley. Teamed here with some red accessories for another day at the office. These shades belong to my beloved, he may find they go a missing! Purchased these red snakeskin tights this week, on sale from Sportsgirl (another pair for my ever extending collection).
It's sale time in Melbourne and the coat that I spied months ago has been reduced, $499 down to $249! Never buy full price I tell you! Only problem I don't have a spare $249, arrgrghh.
Enjoy the long weekend folks.