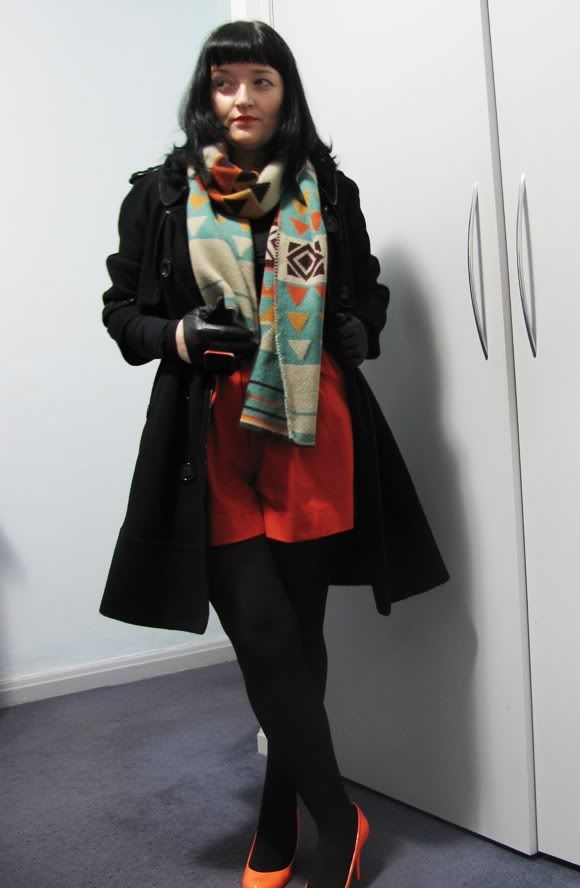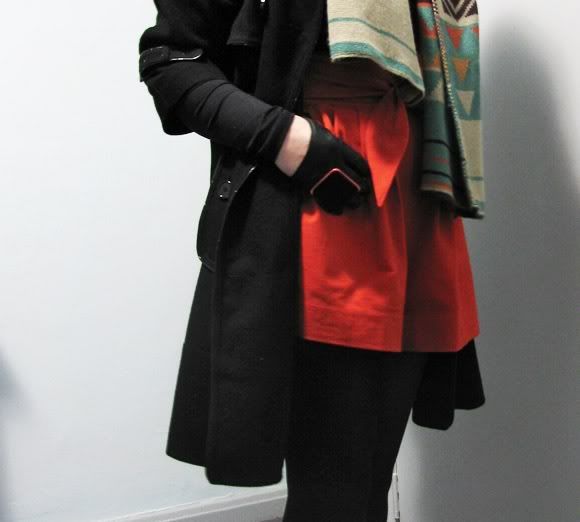 Well hello, I've been a wee bit of a stranger. Life is mental at the moment, work, work, work and not much play, although I did go out for dinner the other night to the Newmarket Hotel in St Kilda and this is what I wore. I'm in mid winter hibernation and feel like I'm favoring a few pieces to get me through this wet and long winter; consisting of: black winter coat, orange shorts and massive cosy scarf, accompanied by leather gloves and of course the infamous orange patent heels (are you sick of seeing them? sorry I do love them). Now, I appreciate that my European/Glesga readers will scoff at the thought of me freezing my buns off, but yes, Melbourne is experiencing one very cold and wet winter. Today the rain was smirry, the kind that soaks you through, drookit to use a Scottish term. Roll on Spring so I can get out off this wardrobe rut, but until then I'm rugging up in the best way I know how whilst colour co-ordinating with the local restaurant, ha!
Hispanic grill, Californian inspired,
perfect winter dining, loved it!