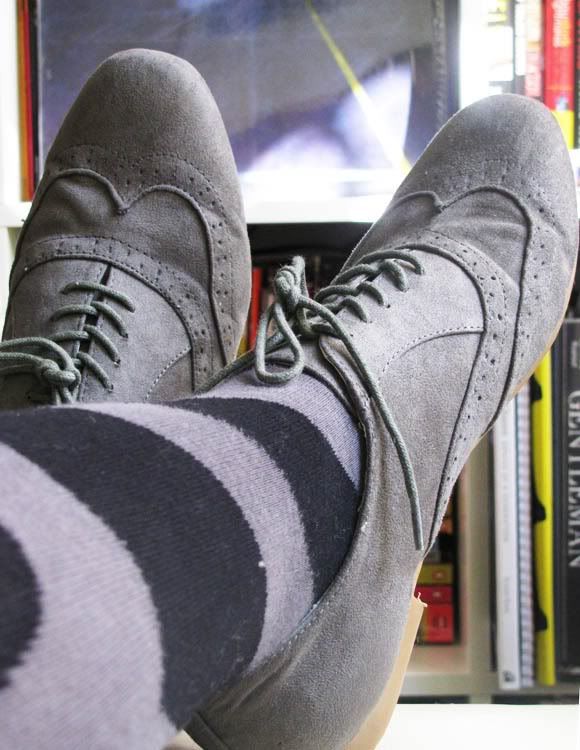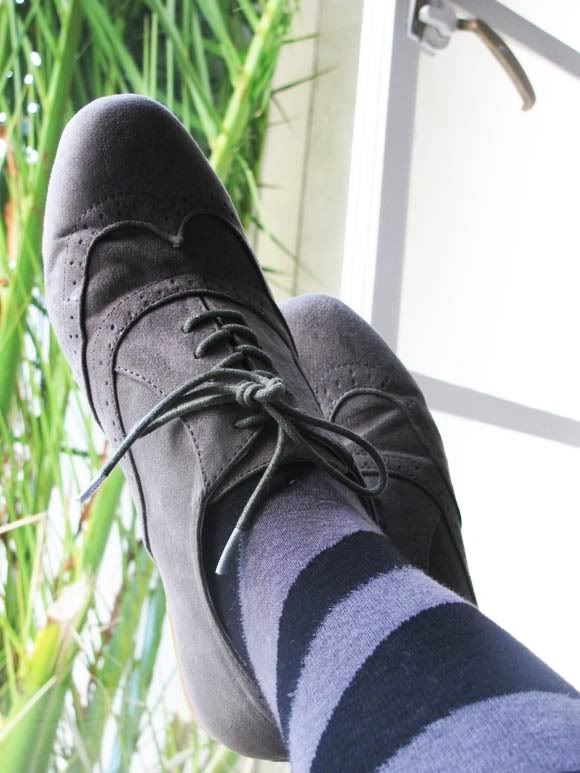 Winter is upon us in Melbourne and I have succumbed to my first bad cold of the year, spending lots of time in my pjs, nursing lemsip and generally feeling crap. My toe has also been giving me some issues and after an xray today I should know what is going on. I am still wearing flats and purchased a new pair of brogues on the weekend from Target for $30. On trend, stylish and light on the pocket. Nice.
It seems that feet are a hot topic in the land of the blog as Lady Melbourne also addressed the issue "Are heels bad for your health", an interesting read and some insight from the view of the podiatrist and the fashionista. Fashion Hayley has also posted on the topic.
If I'm honest, I am missing my heels. I love the extra height being 5 foot nothing, the confidence and I have so many great pairs but maybe it is time to take stock if compulsive heel wearing is affecting my health. Could I just wear them for special occasions or maybe alternate from day to day. Maybe I just need to find some more flats to add to what is a fabulous collection.
Have you had an injury due to your fashion choices, would love to hear your thoughts.